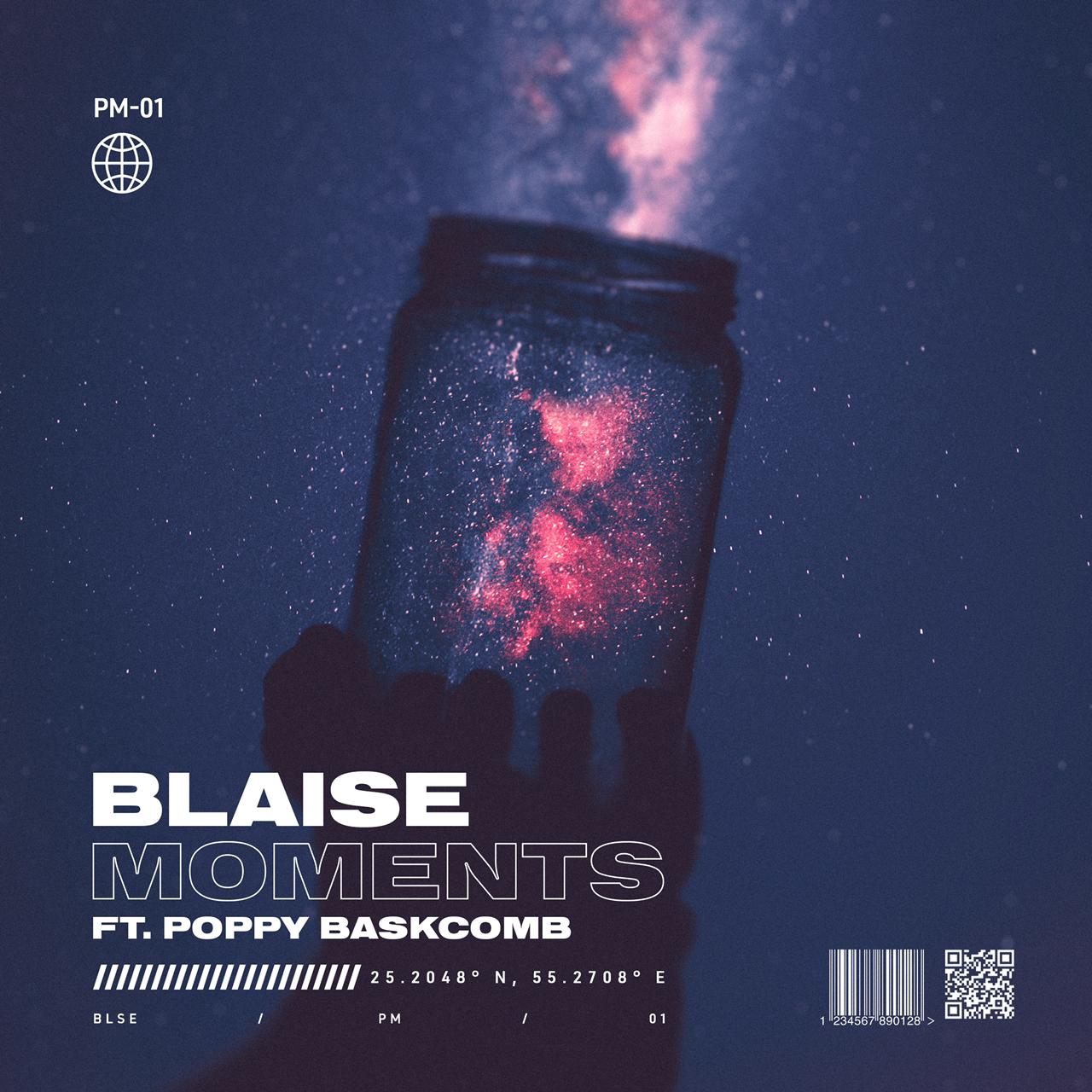 Blaise joins forces with Poppy Baskcomb on 'Moments'
Dubai-based DJ & producer BLAISE unveils his 2021 floorfiller, 'Moments', featuring the moving vocals of Poppy Baskcomb.
Possessing a cantering bassline, Balearic tones and an exceptional drop that climaxes on every hook, the marriage of BLAISE's production with Poppy Baskcomb's powerful, soul driven lyrics is one of sheer dancefloor heaven. Reaching into the emotions stirred by the current world situation, the lyrics for 'Moments' allows the mind to escape and enjoy the feeling of good vibes and freedom. 
BLAISE explains "This song for me is one of my personal favourites to date. The words reflect the moment of the current world situation. With Poppy's soulful voice, catchy vocals and melody, I'm very excited about this release."
The British DJ and producer, who relocated to the world's most elite party destination to take up 2 DJ residency's last year, is already a major name on the club circuit. Having previously toured the world as a DJ for the home of dance music, Ministry of Sound, he has also featured extensively across radio, including Kiss FM, with his exclusive guest mixes. With a sound that is classic and infectious, his previous productions have released on renowned dance labels including DVINE Sounds, Stashed & Todd Terry's Inhouse Records and garnered extensive support across Radio 1's Dance Anthems and the Kiss network. Prior to his current collaboration with 22-year-old Poppy Baskcomb, BLAISE has also teamed up with Alex Mills, Karen Harding & Azello, and is under the management of music mogul and hit record writer Jin Jin (Jax Jones, Jess Glynne, David Guetta).
Adding her incredible musical flair and a powerful dimension to BLAISE's production on 'Moments', singer/songwriter Poppy Baskcomb perfectly twins powerful melodic ideas with inventive lyrical concepts.
"
This song is about those moments where you stop in the crowd and take in the euphoria around you. Moments I'm sure we all miss currently." says Poppy about the track, before continuing, "Hopefully you'll enjoy this song, as much as we enjoyed making it. I'll see you all soon with a drink in hand and we can dance to this, when clubs reopen."
Since signing to TaP Music Publishing in 2018, she's been writing in the UK, Sweden and Norway with recent collaborations including Punctual, Nathan Dawe, Ella Henderson, Mel C, Dimension, Conor Maynard, KALM and Eli Brown.
A track destined for virality and sound systems the world over, BLAISE and Poppy Baskcomb deliver us 'Moments' not to be missed.