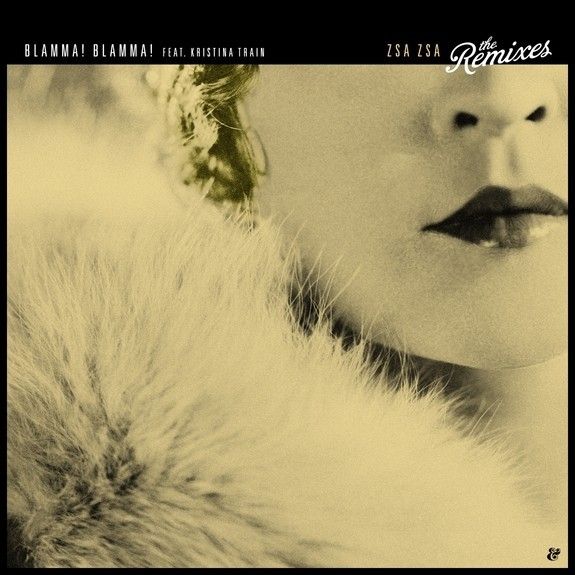 Blamma! Blamma! Feat. Kristina Train – 'Zsa
With the release of his next original work 'A Tale Of Two Lovers' a little over a month away, Eelke Kleijn and Eskimo Recordings have another treat in store as the Dutch producer and pioneering label have teamed up for a brilliant remix of UK duo Blamma! Blamma!'s deep disco tune – 'Zsa Zsa'. The full package containing more reworks from the likes of Cato, Psychemagik, Kiani, Red D and Wolf + Lamb is OUT NOW and available to buy on Beatport.

On this latest turn Eelke has cranked up the intensity with powerful and drawn out bass notes that transform the track from a melodic groover into a brooding monster, with a distorted take on Kristina Train's yearning vocal adding an element of darkness into his new mix. The unwavering beat and bass line plough on throughout and build the momentum to a maximum, in turn making this creation ideal for late night sets and some serious dancing.

While fans get stuck into the 'After The After Remix' of Zsa Zsa, the hunt is on to find a world-class animator to make the video for his upcoming release 'A Tale Of Two Lovers'. Portfolio entries have been coming in from around the globe and anticipation has been growing at a considerable rate for the passion project that began back at the beginning of last year. A chance encounter with a hang drum player while on tour in Australia led Eelke to experiment with the instrument and through the addition of strings he created his 'dance' or 'tale', giving the project its name. Talent, knowledge and love from this prodigious beat maker have been infused over the course of a year, so expect something extraordinary when it drops in February.
https://itunes.apple.com/album/zsa-zsa-feat.-kristina-train/id792688389
http://www.beatport.com/release/zsa-zsa-the-remixes/1223553