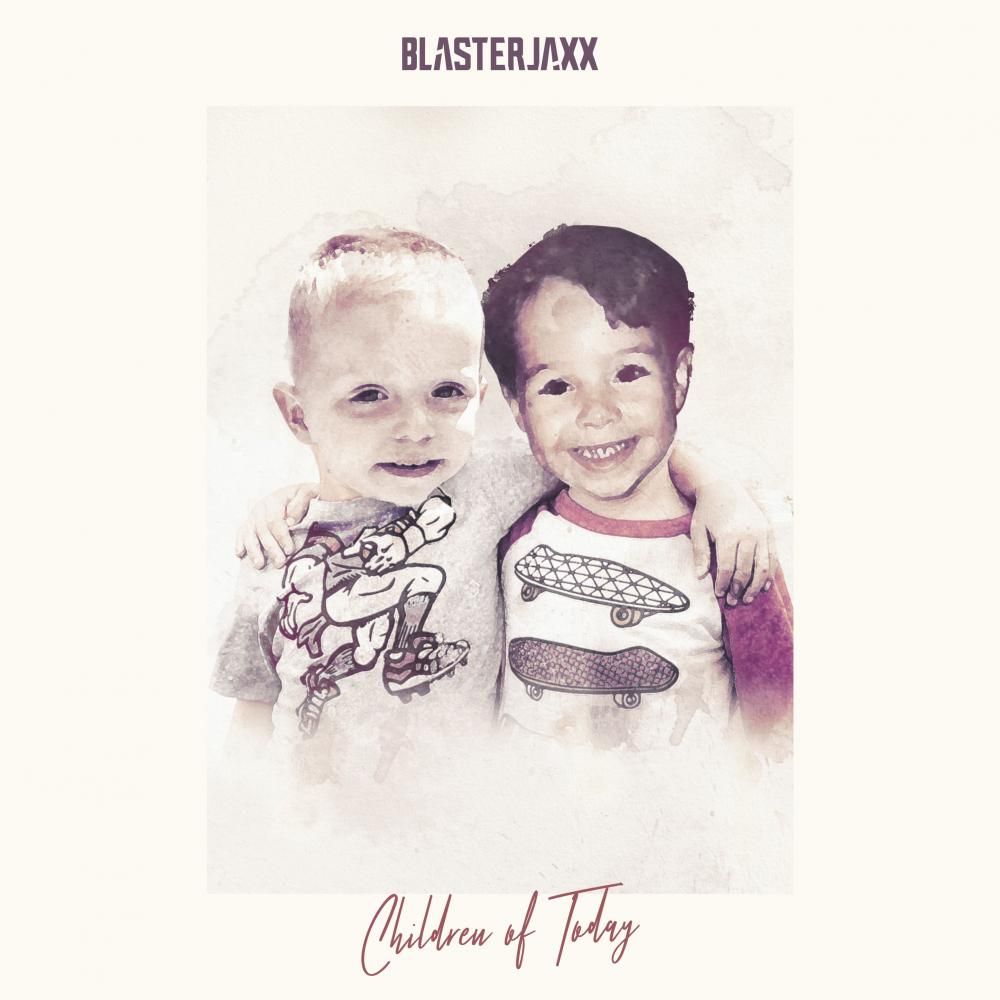 Blasterjaxx – Children Of Today
Following the widely acclaimed 'Super Friends', the first single from their debut album 'Perspective', Dutch DJ/producer duo Blasterjaxx now returns with its follow-up 'Children Of Today'. It's a unique piece of club music, on which the guys blend their trademark sound with the vocals of a 10-year old boy – making it one of their most experimental tracks to date.
Already announced as perhaps the biggest project in their career, Blasterjaxx is set to impress with its upcoming album. The guys will present a wide range of their abilities, from familiar club tunes to more experimental sounds.
'Children Of Today' underlines this like no other, as it's the result of the duo looking for a specific, and unique sound to use for a vocal. Instead of creating something themselves, they ended up with the 10-year old Anton, son of a befriended singer-songwriter, who they met during a studio session. When told the boy was an amazing singer, they took the chance and put him behind a microphone – resulting in probably the most perfect vocal for this track.
Even though the child did not have any experience in music, he loved it – and so did the Blasterjaxx guys! The vocals fitted perfectly with the song's message, citing the contribution of today's children to the development and future of the world.
According to Blasterjaxx, there's lots of emotion in this track:
"Nothing could give 'Children Of Today' more value then being sung by a 10-year old boy! We're always eager to experiment with different aspects in our tracks. As we got the opportunity to work with this talented kid we were absolutely blown away by the way he delivered the right vocal and mood for this track. For some of you it might be a little bit softer then you're used to from us, but nevertheless it's filled with 100% Blasterjaxx passion! We're more than excited about this tune, full of positivity and hope, and driven by Blasterjaxx energy!"
'Perspective'
As said, 'Children Of Today' is the second single of Blasterjaxx' debut album 'Perspective', up for release in July. The duo is known for producing strong, energetic dance tracks, featuring epic melodies, huge drops and touching vocals – assets you will all find on this much anticipated album, and were already showcased with first single 'Super Friends'. On the other hand the guys will also present another, more experimental side of themselves, moving from dark to sensitive tunes, showcasing their emotions in various sounds.
Artist info
Blasterjaxx has been around for a while already – and quite intensely, we might add. Teaming up about nine years ago, Thom Jongkind (29) and Idir Makhlaf (27) even lived together for a while in Thom's Den Haag appartment, as they already spent all their time in Thom's home studio. Producing music together 24/7, the guys became true friends, came up with their own sound and became successful on a global scale. This eventually resulted in high profile performances at events like Ultra Miami, Tomorrowland, EDC Las Vegas and Parookaville. In a fast paced dance scene, both guys still treasure their friendship as the basis for all this success – making the release of their debut album the more special.