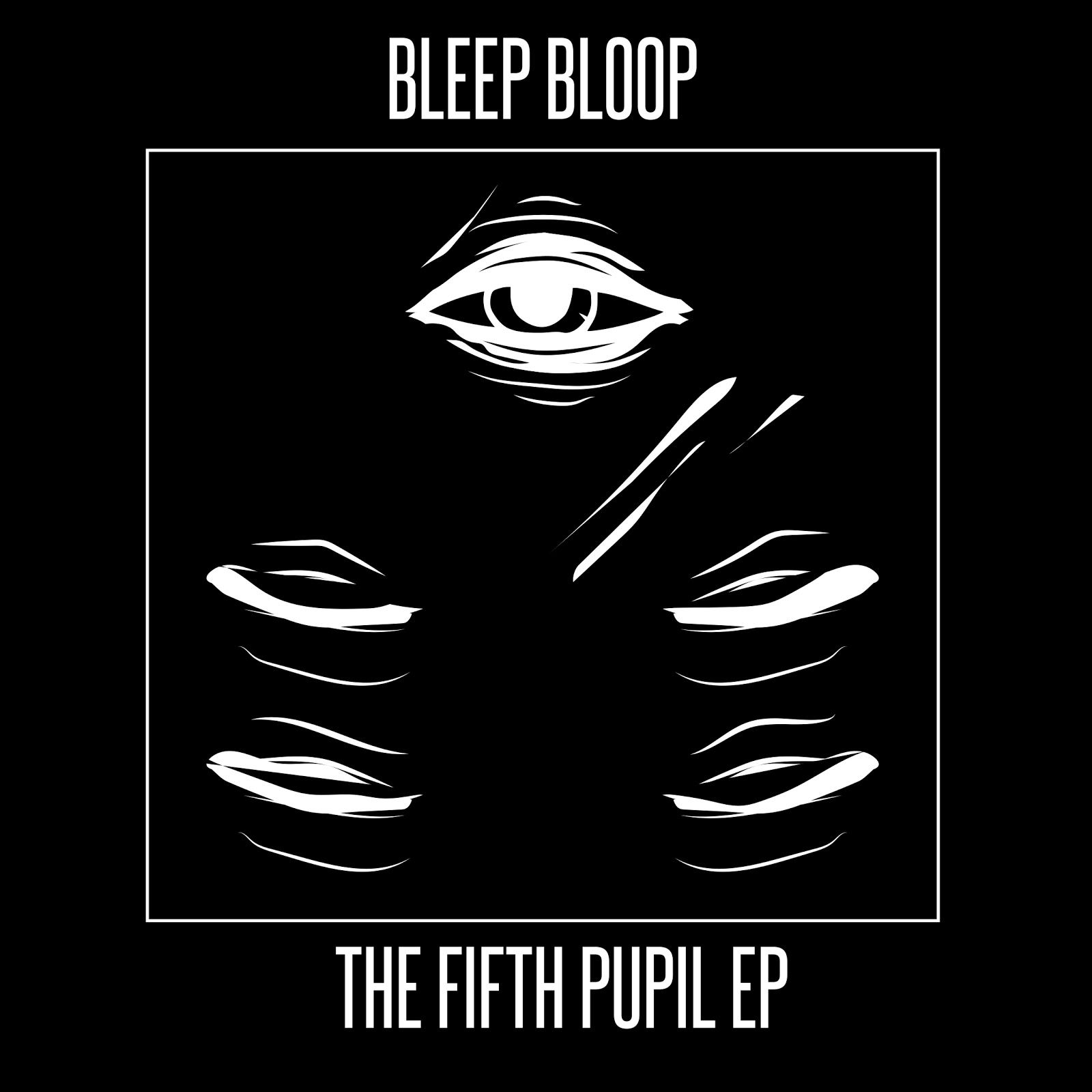 The Fifth Pupil - Bleep Bloop EP
Bass legend Bleep Bloop's new four-track EP The Fifth Pupil is out today on DJ Shadow's Liquid Amber label. Fusing experimental hip-hop, wonky noises and bass music The Fifth Pupil EP arrives while Bleep Bloop is in the midst of his biggest North American tour ever by the same name.

A throwback to the classic leftfield music from revered labels like Warp, Planet Mu and Ninja Tune, but with a modern twist, the EP ignites with with the gloomy title track which sounds like a blast of machine gun bass and percussion to the body; relentless to the end. "Angry" highlights Bleep Bloop's diverse musical palette with a classic jazz percussion structure that feeds rubbery basslines into snare rolls. "Man and Machine" is proper drill n bass, the soundtrack to an automated world where machine-lead processing overtakes the human touch. The EP closes out with "Angry (Paint Remix)," an alternate, more aggressive take on the original.

Billboard praised the work: "You know an artist is good when a legend like DJ Shadow takes them under his wing. You've got to come correct and come original for someone like that to offer such a heavy co-sign — and Bleep Bloop does not disappoint…It's an adventure in rhythm, texture, and eery mood. It opens like the soundtrack to a horror movie set in the farthest reaches of deep space. It sounds like a science experiment gone horribly wrong — but that's definitely a good thing. It's a hard beat backed by solid engineering from an artist with real creative perspective."

The title track off the EP was described by the Huffington Post as: "Once the track finds its pace, it is a whirlwind of trash-noise orchestration that brings a whole new meaning to the term "electronic music." It's one thing to draw inspiration from the electronic sounds of a computer; it's an entirely different thing to make destroying a motherboard and running it through an amplifier sound good – and by God does Bleep Bloop make it sound good."

In addition to supporting massive bass acts Rezz and Zeds Dead on their upcoming tour dates, Bleep Bloop is on his own headlining "The Fifth Pupil" North American tour through December.