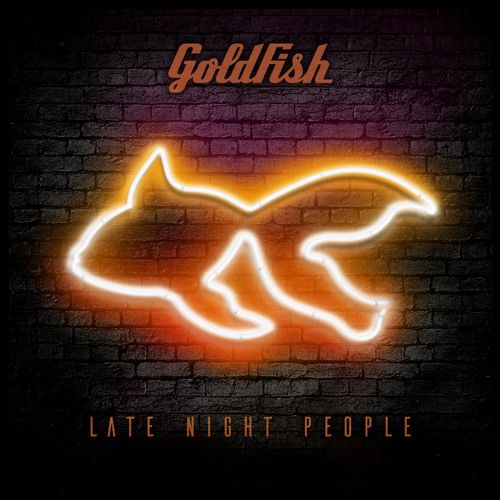 GoldFish - Talk To Me
Last week, San Diego by way of South Africa duo Goldfish unveiled their fifth studio album, Late Night People. Met with critical acclaim, with outlets likeDancing Astronaut proclaiming the project "truly has something for every type of music lover," Late Night People furthers the distinctive style that fuses jazz, electronic music, and live instrumentation.
Not quite done there, GoldFish are now revealing another part of the album with a brand new music video for "Talk To Me." As with their previous music videos that have garnished them over 10 Million views on YouTube alone, GoldFish have again recruited animator Mike Scott (Disney/ Nickoldeon/ Cartoon Brew) to create the next installment in their video series. In the one day since release, the "Talk To Me" music video has already clocked in an astonishing 125,000 views.
GoldFish have never held back on their commentary of the Electronic Music industry, calling out artists who buy likes, plays, premix and generally abuse the scene in previous music videos. For the "Talk To Me" music video, GoldFish have focused on the Top DJ Awards ceremonies that have garnered much controversy over the years with the voting practices of some of the previous contestants.
In summary, GoldFish man is pitted against his long-time rival DJ Dog- a blond comb over sporting rival- as they campaign for the DJ Awards #1 spot. Chaos ensues and GoldFish teams up with friend "eLong Tusk," an inventor who builds them a rocket to escape earth and DJ Dog. Dog goes after them in hot pursuit after getting a ghost producer in China to prepare his rocket. From henchmen DJ's with Twinkie and sweet heads, to sexy sax man, to Tesla and political references, GoldFish have created another brilliant video which is full to the brim with entertainment and social commentary, just like their music.
In addition to the music video, GoldFish will be returning to their new San Diego home for an album release part on Saturday, October 14th at Music Box. The following day, they'll return to Austin City Limits to perform on Sunday, October 15th. Next up, they'll be heading over to ADE for a 1500 person sold-out show at Melkweig. You can also catch them in Paris, Bristol, Philadelphia, New York, Boston, Hulaween festival, and more through December.