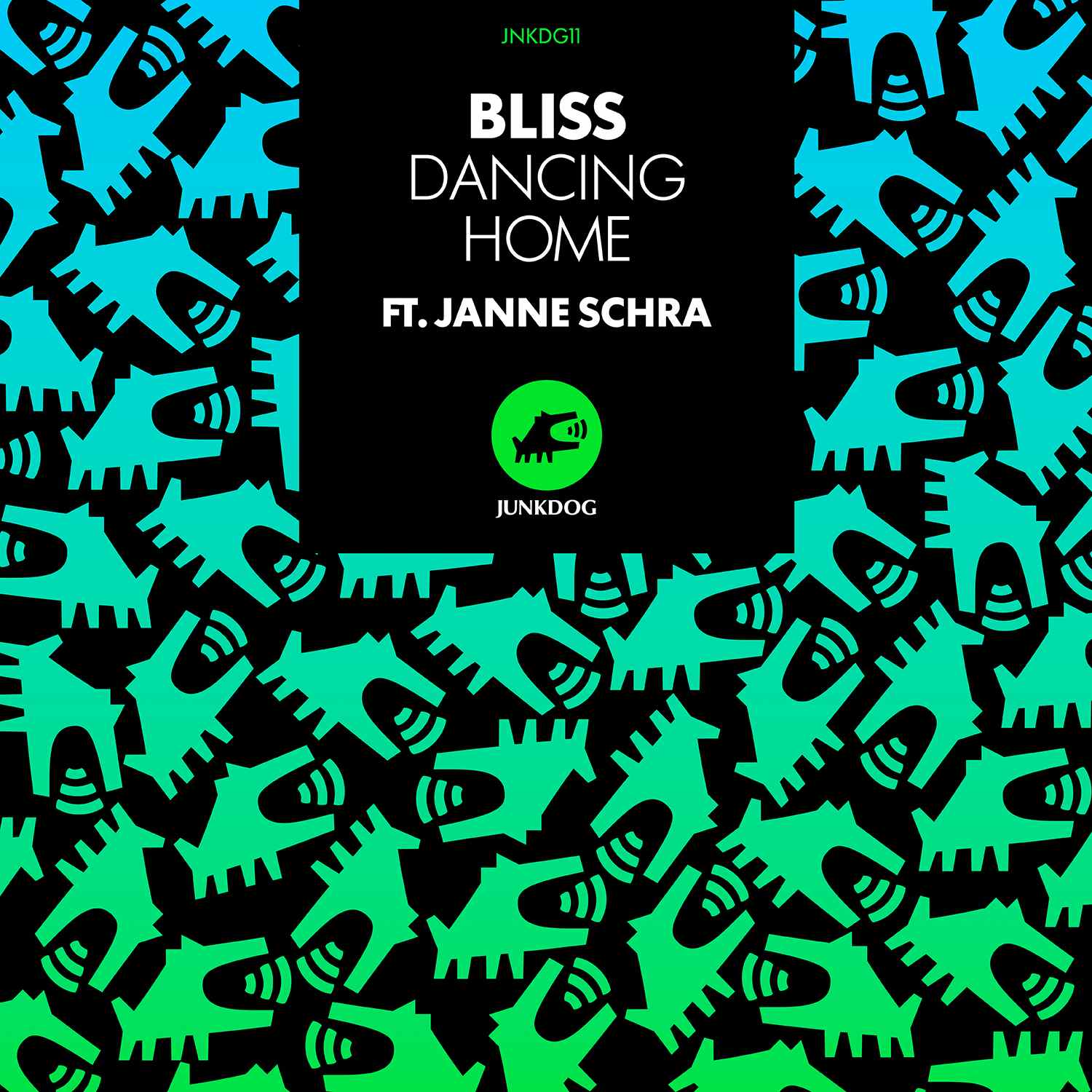 Bliss – Dancing Home
Sister Bliss returns in 2014 under her Bliss guise with new single, 'Dancing Home', featuring Janne Schra on vocals, and released on her own label, Junkdog Records.
Following her remix for Warpaint's 'Love Is To Die', 'Dancing Home' updates the bigroom sound she fostered with Faithless. It's a warm, hooky melodic cut peppered with her characteristic production flourishes and the kind of controlled build that comes from spending a lifetime in clubland.
Tuff City Kids come up trumps on their smooth, blissed out remix, while new Junkdog signing Yoon picks up the pace of the original, looping the vocal into a deep whirling, hypnotic groove. Bliss finishes off the release with a 'Dancing Home To Bass' stripped down remix that goes bass heavy with a little nod to the chug of 90's dub house disco.
'Dancing Home' comes fresh off the back of Junkdog releases from letthemusicplay – their compelling collaborations with The Horrors' Faris Badwan on 'Bright' and with Marshall Jefferson & Until the Ribbon Breaks on 'In the Beginning' garnered radio support from the likes of Annie Mac, B-Traits, Lauren Laverne, John Kennedy (XFM) and Huw Stephens (R1) – proving that Junkdog is a label with plenty of bite.
As the musical force behind Faithless, world-renowned DJ and artist Sister Bliss needs little introduction. With her career and love affair with house music as strong as ever, Bliss remains one of the few leading female house DJs in Britain and continues to headline some of the world's leading clubs and festivals.
Driven and inspired by her love for discovering new music through her radio show (every Friday evening on Ministry of Sound and currently syndicated to 35 countries globally) and her DJ sets, 2013 saw Sister Bliss launch her own label: Junkdog Records.
An outlet for signing new music she believes in, Junkdog already has a busy schedule of new artists including letthemusicplay, I Said NO, and Yoon, as well as her own exclusive originals.