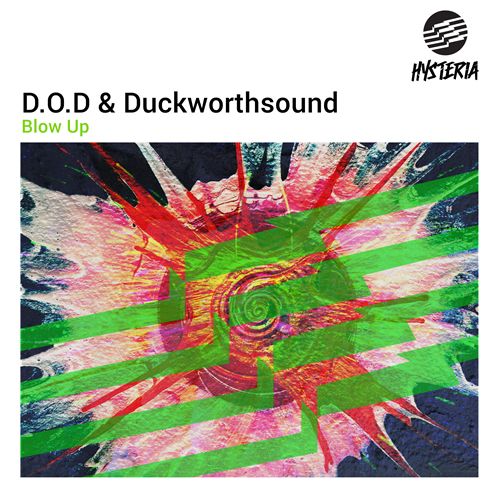 D.O.D & DUCKWORTHSOUND - BLOW UP
Time and time again, Hysteria Records deliver the finest releases in the electro and house music genres. This month they bring D.O.D & Duckworthsound's electrifying new track, 'Blow Up' – out now on Bingo Players' revered Hysteria Records imprint.
BUY: D.O.D & DUCKWORTHSOUND 'BLOW UP' ON BEATPORT
D.O.D & Duckworthsound ease listeners into their musical journey with a progressive build, featuring winding synths, a powerful beat and chopped vocal samples before entering into a full on electro-drop. This hard-hitting belter takes no mercy on its listeners, unleashing an aural explosion, which brims with reverberating synths and a pounding bassline. One can already envision 'Blow Up' blasting from the speakers of the largest festivals and dance floors in the months to come.
Teaming up to produce this epic creation, D.O.D & Ducksworthsound are clearly a force to be reckoned with. UK DJ & producer D.O.D is no newcomer to the electronic music scene, with previous popular originals and collaborations such as 'Pop Pop', 'Flashing Lights' with Laidback Luke and 'Bust Dem' with Henry Fong. As his debut release on Hysteria Records, 18-year-old UK based Ducksworthsound proves that his sound is one to listen out for, as he is determined to breathe his own style into the scene!
D.O.D
Facebook
Twitter
SoundCloud
DUCKWORTHSOUND
Facebook
Twitter
SoundCloud