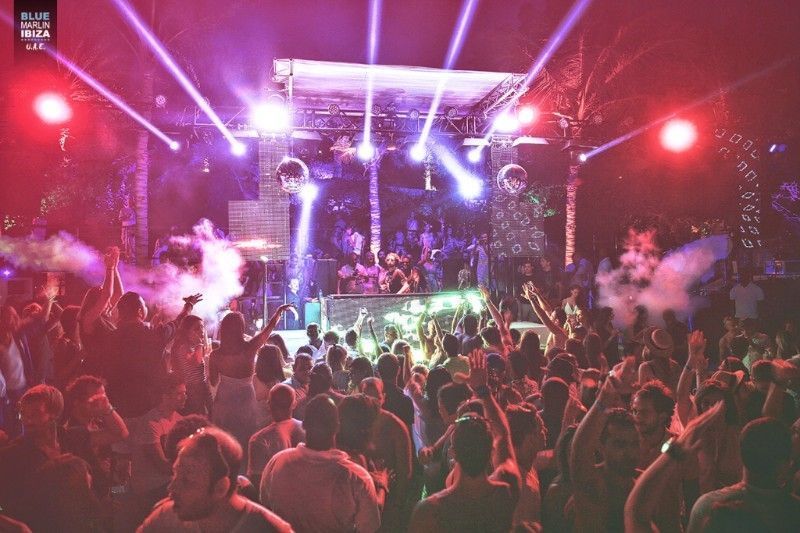 Blue Marlin UAE winter lineup
Blue Marlin Ibiza UAE has announced the September and October lineups for the forthcoming season. Fridays at the stylish beach club will feature some of the biggest names in underground electronic music, followed by the opportunity to indulge in a revitalizing Saturday Beach Brunch.

Each year, Blue Marlin Ibiza UAE presents its partygoers and holiday thrill seekers with an unmissable series of events, as some of the globe's finest electronic DJs and underground pioneers take to the sun kissed terrace to deliver a home from home Ibiza experience they will never forget. Previous seasons have witnessed the likes of Steve Lawler, Jackmaster, Jamie Jones, Art Department, Sven Väth, Dixon & Âme and Marco Carola on the decks, delivering a unique and exclusive underground house and techno experience in the Middle East.

Blue Marlin Ibiza UAE's 2015 lineup promises to deliver yet another string of enormous artists. The final weekend of September is set to see the month off via Grammy nominated Martin Buttrich who will conduct the night alongside the authentic and highly creative electronic sounds of DJ partnership Audiofly.

As October begins, the month is welcomed by returning prestigious French DJ, singer and songwriter Miss Kittin, whose experimental sounds will be accompanied by techno master and Ibiza Space resident Nick Curly. The following weekend will see electronic ambassador Steve Bug debuts at the beach club. Blue Marlin Ibiza UAE also introduces Hector, a emerging DJ with already sensational reviews in the underground electronic music scene. With both DJs sharing a self-proclaimed focus on the dance floor's needs and desires, party goers this weekend will most certainly be in for a treat.

The deep house and techno vibes will continue to stretch into the October weekends, as the likes of British acid house master Lee Burridge and the dark and mysterious vibes of duo Fur Coat visit the venue. The pace will be picked up on the closing weekend of October with UK DJ Skream. Expect the crowds to go wild, as this extremely successful electronic master will be accompanied by world-renowned producer and DJ Olivier Giacomotto, whose musical projects have not only topped the Beatport charts, but have crossed over to the gaming and film industry.

If the explosive Friday underground events aren't enough, members can enjoy an al fresco, world-class cuisine complemented by live music at Blue Marlin Ibiza UAE's Saturday Beach Brunch. The soulful and soothing performances of Stephon Lamar and Nya will transport guests to a truly authentic escape. The Beach Brunch will feature on every September and October Saturday except for the 10th of October, which introduces an exciting, true Ibiza-inspired Fiesta Nacional de Espana event.
Venue Info
Name: Blue Marlin Ibiza UAE
Address: Golden Tulip Al Jazira Hotels and Resort, Abu Dhabi, United Arab Emirates
Phone: +971561133400
Open: Friday & Saturday 1-11pm