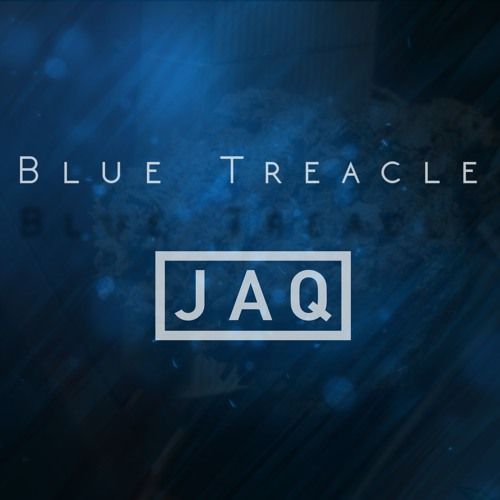 JAQ - Blue Treacle
Welcome to JAQ, the 23-year-old musician, songwriter and producer, debuting his spine tingling laid-back groove machine 'Blue Treacle', out now worldwide.
Based in Bristol, JAQ creates an eclectic sound – from gorgeously huge filmic landscapes through to the distinctively strong sonic flavours of 'Blue Treacle'.
Cemented in a deep house groove, 'Blue Treacle' oscillates between spacious synth stabs, layers of percussion, and distorted vocals shuffling in and out of focus, encapsulating a beautifully orchestrated rhythm and the best of the JAQ sound.
Speaking about the track, JAQ says: "I'd been writing a lot of laid back, chilled out tunes, and wanted to create something a bit different and more upbeat ready for summer. I formed the basis of the track in my head and produced it in my studio, and loved the energy of the multiple builds and releases throughout the track.'
A compulsive music maker, JAQ has retained a deep appreciation for a varied spectrum of genres, from rock to reggae. It was his annual trips to Download festival to see The Prodigy and Chase & Status that initially captured his imagination. Current DJ's such as the Bristol-London hybrid bass duo My Nu Leng and pioneering Cause & Affect are on JAQ's music radar.
Fast forward to a first in Music Production at The Academy of Contemporary Music (ACM) in Guilford, and JAQ quickly progressed to the company of ex alumni Ed Sheeran, Zomboy and Newton Faulkner.
Cult independent label Saucy Records soon picked up on the uncompromising talent, and with two syncs in the recent acclaimed Sky series 'Lucky Man' starring James Nesbitt, JAQ is already making his songwriting and production mark across varied channels.
Emerging as the new bastion of Bristol house music, 'Blue Treacle' is a grandiose debut set to see 2016 as a trend setting year for JAQ.
JAQ online:
https://twitter.com/jaqmusicuk
https://www.facebook.com/jaqmusicuk/
https://www.instagram.com/jaqmusicuk/
https://soundcloud.com/jaqmusicuk
https://www.youtube.com/channel/UCQxthsJTqJB-66TDct6Ef_A