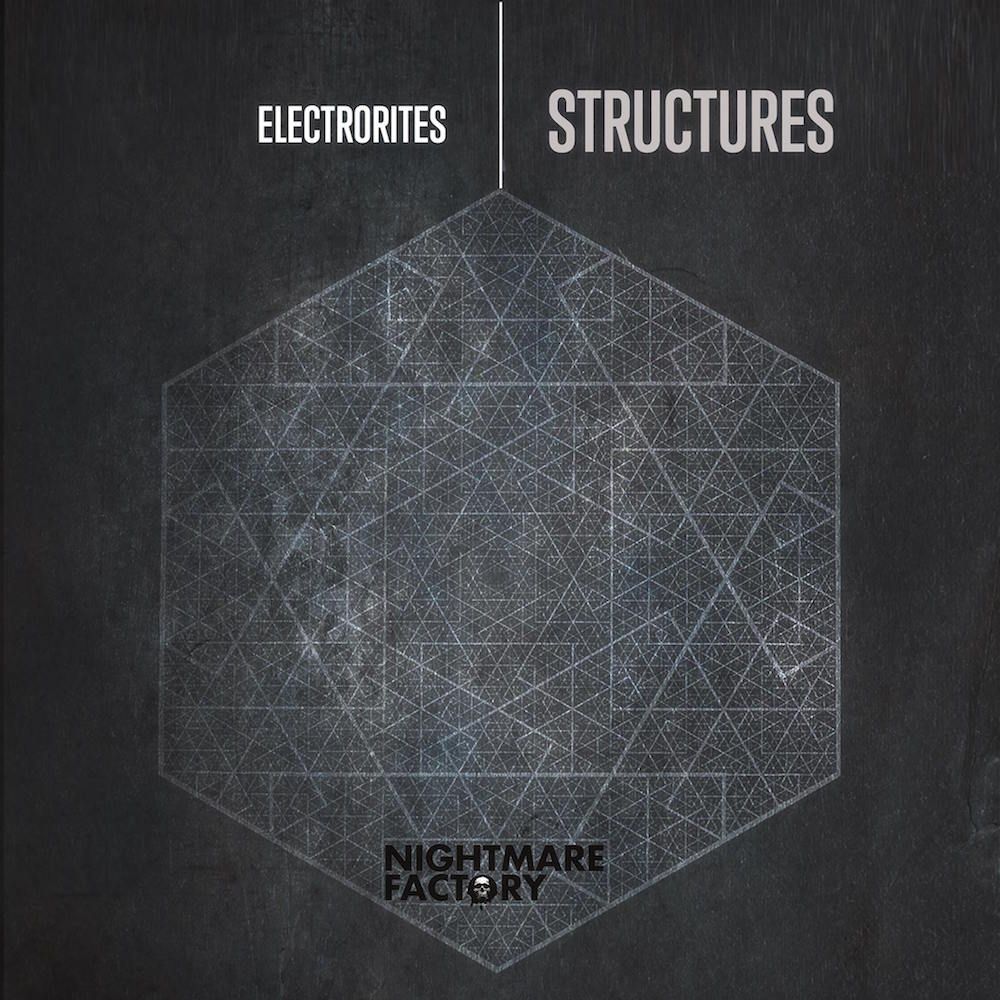 Electrorites - Structures
Luca Vollaro, better known as Electrorites, is a veteran leading light in Italy's underground techno scene. After releasing a throng of EP's over the course of the last 10 years (for labels like Naked Lunch, AFU Limited, Sick Weird Rough and The-Zone Records), he now steps up and delves into the LP format with his debut album on his own Nightmare Factory Records.
Structures, a 12 tracker serially titled from 0 – 11, offers a demonstration of determined restlessness from the first bar to the very last beat. Hissing snares, distorted percussion and raw kicks shroud the entirety of the album in severe peak time energy.
Rough and evil, Structures takes the techno blueprint and drags it through dirt, its pounding 4×4 coherency only breaking rank to look up towards its target, adjust fire and dive right back into the melee. Synth lines twist to the mangled mechanical funk of Electrorites' machines while drones hover menacingly, exerting their dominance through clouds of noise.
Structures captures Electrorites' current idea of techno, taking in influences acquired while on tour, away from his home base near Venice. The album is an anchor in time and a translation of Electrorites' state of mind, one marked by energy, determination and anger, which translates to fire for the dancefloor.
Structures will be released via Electrorites' Nightmare Factory Records imprint on September 19th 2016.