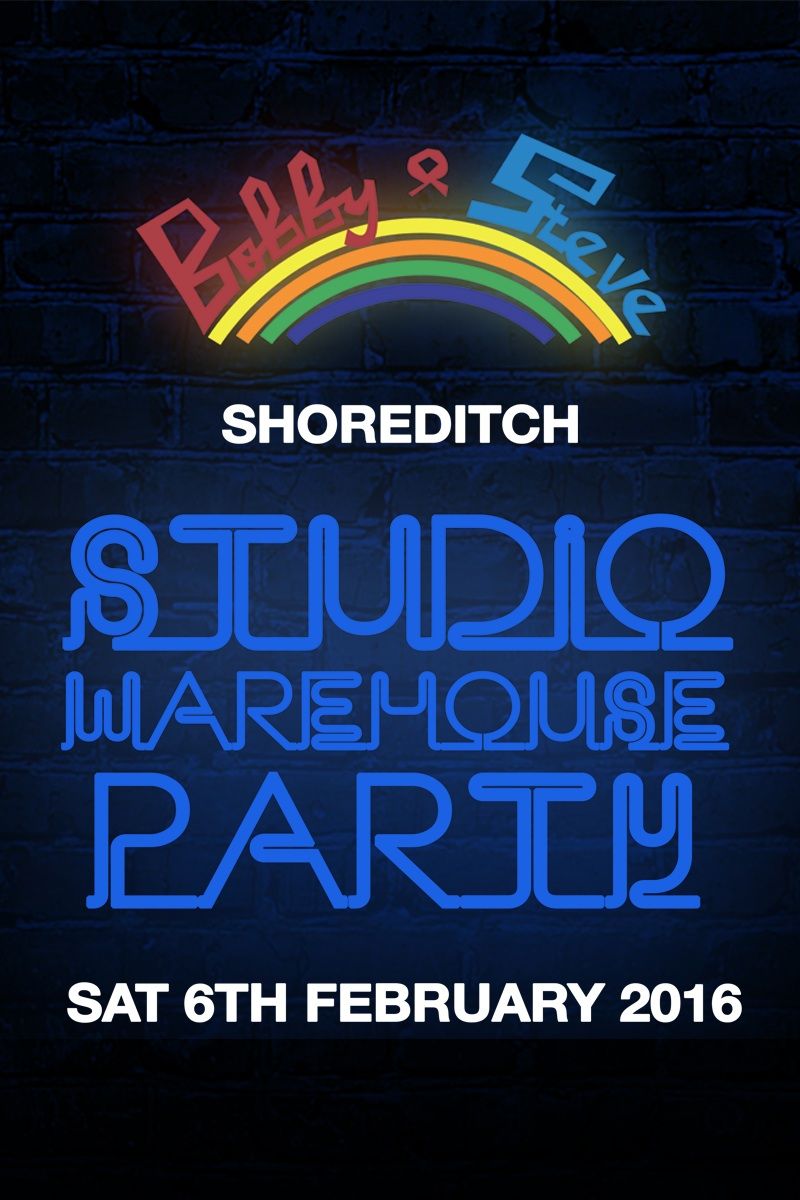 Bobby&Steve Shoreditch Studio Warehouse Party
On Saturday 6th February 2016, Get ready for a musical journey as London's pioneers of Soulful house Bobby&Steve launch their first in a series of Studio Warehouse Parties in the heart of Shoreditch, East London. They will be recreating that cool intimate party vibe that we all know and love.
This bespoke space is limited to 400 Capacity so we would advise you to obtain your hot ticket early and come and experience a musical journey from some of London's finest DJ's.
9pm – 4am.
Music Directed By:
BOBBY&STEVE
PAUL TROUBLE ANDERSON
NEIL PIERCE
FUNKIE P
THIS IS A TICKET ONLY EVENT: £15:00
https://bobby-steve.eventcube.io/14148
MORE INFO & TICKETS CALL STEVE – 07908 644 287
BOBBY&STEVE SHOREDITCH STUDIO WAREHOUSE PARTY
148 – 150 Curtain Road, Shoreditch, London, EC2A 3AR
Tube: Old St (Northern Line) 5 min walk to venue
JOIN OUR SOCAILS
Facebook Page: Bobby&Steve
Instagram: BobbyandSteveUK
Twitter: Bobby&Steve