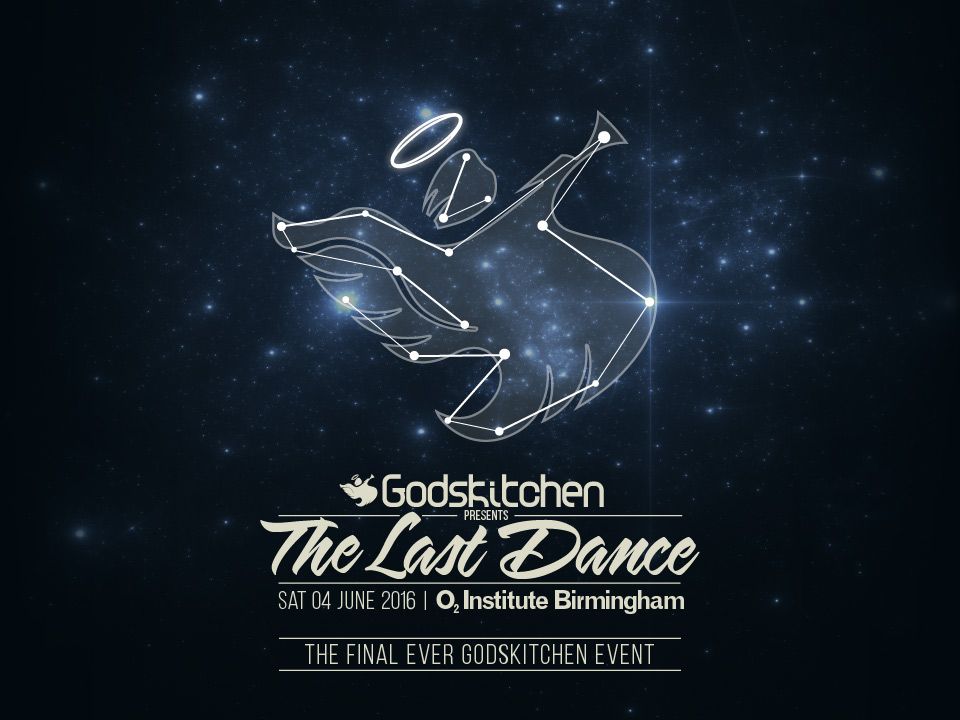 Godskitchen – The last ever event!
After 20 incredible years hosting the most amazing events around the globe, creating everlasting memories and lifelong friendships with the most devoted fans we could ask for, the party must come to an end. It is with heavy hearts we have made the difficult decision to say goodbye to Godskitchen.
Godskitchen was built on passion, hard work and community with 100% focus and commitment driven into every event we've hosted. But due to other projects and commitments for the people behind Godskitchen, it will be impossible to continue with that same focus, so rather than do Godskitchen, our team and our family a huge disservice, we've decided it is the right time to end our era in clubland.
However, in true Godskitchen style we will be throwing one last event to end all events on Saturday 4th June, taking Godskitchen back to where we made a name for ourselves in 1998, The Sanctuary in Digbeth, Birmingham, now known as The O2 Institute.
From the various venues we've called home over the years, The O2 Institute offers us the space and state of the art sound and production facilities to throw the biggest, loudest and most memorable party of the past two decades. Each room in the venue has had a huge enhancement of sound and production in the past 2 years, and whilst a big piece of our heart will always be at Air, there isn't the space or enough industrial cleaner in the world that would allow us to create the best experience for you there on the final show.
Across the 5 rooms we're bringing over 35 of the worlds finest DJs, Godskitchen legends and future talent one party has ever seen. Each act has been carefully selected from Godskitchen shows over the years and will perform with state of the art lasers, sound and production, performers, dancers and all the elements that made Godskitchen so special to us over the years.
We'd like to thank everyone who bought a ticket, partied with us and made the last twenty years the best we've ever had.
Love the Godskitchen team x
The angel makes her final flight on Saturday 4th June at The O2 Institute, Birmingham, UK. Tickets go on sale at www.skiddle.com on Friday 29th January. Line-up announcement begins on Friday 26th February.
First release ticket sales are as follows:
£25 + b/f Standard Entry
£40 + b/f VIP Entry
VIP includes exclusive access to the whole of the famous balcony which overlooks the main room, giving you the best view in the house, exclusive access to the VIP room with it's own DJ line up, bar, toilets and smoking terrace, a separate entrance to the venue for speedy access, plus a limited edition 2 x CD mixed by Paul Thomas & Sam Mitcham and lanyard to remind you of the memories.
To be the first to find out all the information on this last ever show, sign up here http://godskitchen.com/#signup