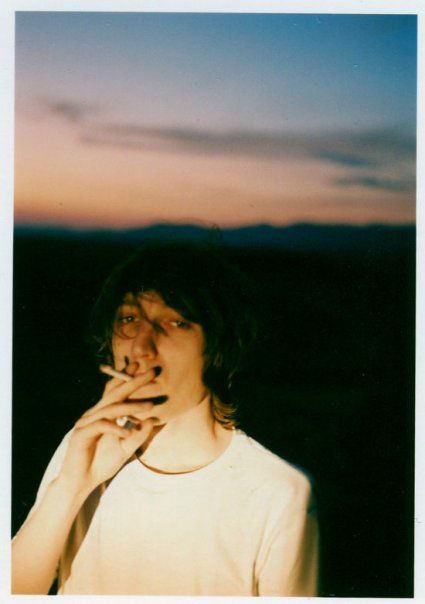 BOBMO – WHEN I LOOK
Bordeaux via Paris house music producer Hugues Rey, aka BOBMO, is back with a new EP on Marble, the label he co-runs with Para One and Surkin. These two new tracks are taken from his debut LP,
coming up this spring/summer.
« When I Look » featuring Shaun J. Wright (Hercules & Love Affair) is classic vocal house with a twist of tension and despair. This is Chicago-styled – from Joe Smooth to Derrick Carter –, summer-ready dance music with high production values, yet it also sounds like something's going slightly wrong in there. Its the perfect balance between an uplifting celebration and a restless, dark, pounding.
Opening with a sample from a Twin Peaks episode, « It Is Happening Again » is a freaky, early acid number, designed for a rave settled in a mental institution. Deep burnt just like Bobmo's soul, it's reminiscent of nineties acid techno, both US and Euro, but exhales something eerily sensual too.
Even though Bobmo remains a young soul, time has passed and the hyperactive chicago-obsessed laptop wizard discovered by Institubes in 2007 is now a full-fledged producer with seven solo releases (+ four with his companion Surkin under High Powered Boys, and two as Marble Players with Marble co-owners Surkin and Para One) under his belt. His sound has evolved from thunderous house bursts full of beautifully ignorant vocal cut ups and foolish sirens, to more subtle, harder to place mental loops, delicate sunset melodies and elegant musical journeys to the top of the rave mountain.
However, don't think that in Bobmo's case experience and wisdom goes hand in hand with boring maturity and self-righteous ennui. In the past few years with the birth of Marble, we witnessed Hugues going through musical puberty with a still-pure heart full of naïve curiosity and fury. Now a renowned taste-maker, a versatile risk-taking crafter of tracks and a trained party starter, Bobmo is ready to unleash the full potential of his unstoppable creative power in the form of an LP which will hit the shelves this spring/summer.
In the family tree of internet-bred music movements where IRC is the mother and Soulseek is the father, Bobmo is the oldest brother who's about to graduate and move out from his parents house to confront the real world, while still keeping an eye on his many, many little brothers and sisters.