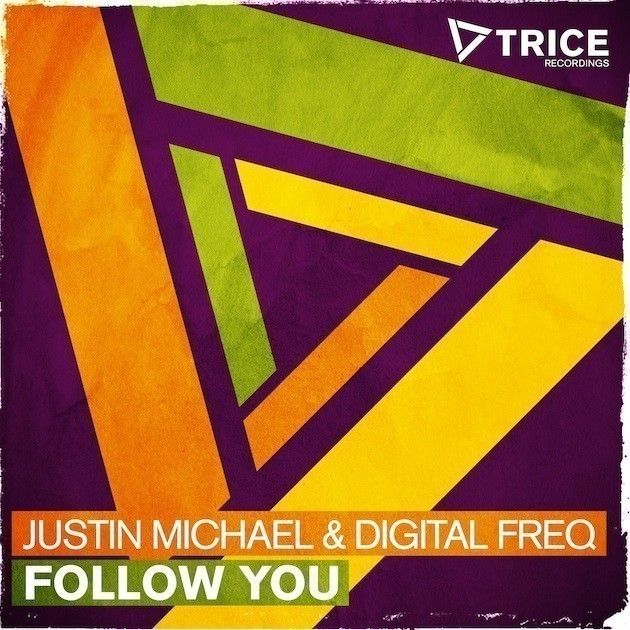 Justin Michael & Digital Freq – Follow You
The world is no stranger to the timeless and prestigious sounds of Armada Music. With thousands of releases and over two dozen sub-labels, Armada has impacted and influenced the Trance, Progressive, Electro, Deep House, and EDM genres beyond expectations. Within the last year and a half, one of their highly regarded sub-labels – Trice Recordings, has resonated and grown to become one of the most thriving big-room labels in the dance music community. Industry-intimidating and consistent charting releases from a catalog of high-profile artists such as Vicetone, Tom Staar, Lush & Simon, Audien and more have already put the Trice imprint over the top and yet still climbing. And now without any hesitation, Trice Recordings proudly welcomes the latest addition of artists to their elite handpicked catalog, the inspiring sounds of Justin Michael & Digital Freq.
Already having previous releases with Armada's Zouk Recordings imprint and a massively supported recent collaboration "Awaken" with well-known and respected German progressive artist Jerome Isma-Ae, Justin Michael is back again for his 4th release with the Armada family. Joining JM to create the perfect production unit is Guadalajara's biggest and most influential electro producer, Digital Freq. The combination of these two is undeniable and already previously proven with their 2013 collaboration single on Tristan Garner's XtraLife imprint, which quickly gained support by some of the biggest DJ's in the world including Paul Oakenfold, Sick Individuals, Chuckie, and Matisse & Sadko.
With that being said, their new Trice Recordings single "Follow You" keeps the hype and surely does not disappoint. With only a few days of advanced promo and already receiving early 4-star feedback from the likes of Nicky Romero, Thomas Gold, Swanky Tunes, Marco V and radio support from Dyro, "Follow You" is an undeniable electro raging smash. It's all about the sheer, uninterrupted raw intensity leads, the hints of Daft Punk-styled arpeggiating synths, and the stellar rock vocals that definitely won't be leaving your head anytime soon.
So listen to their sound, get lost in their imagination and escape with their vision – Follow them, and on March 24th they'll be sure to "Follow You".