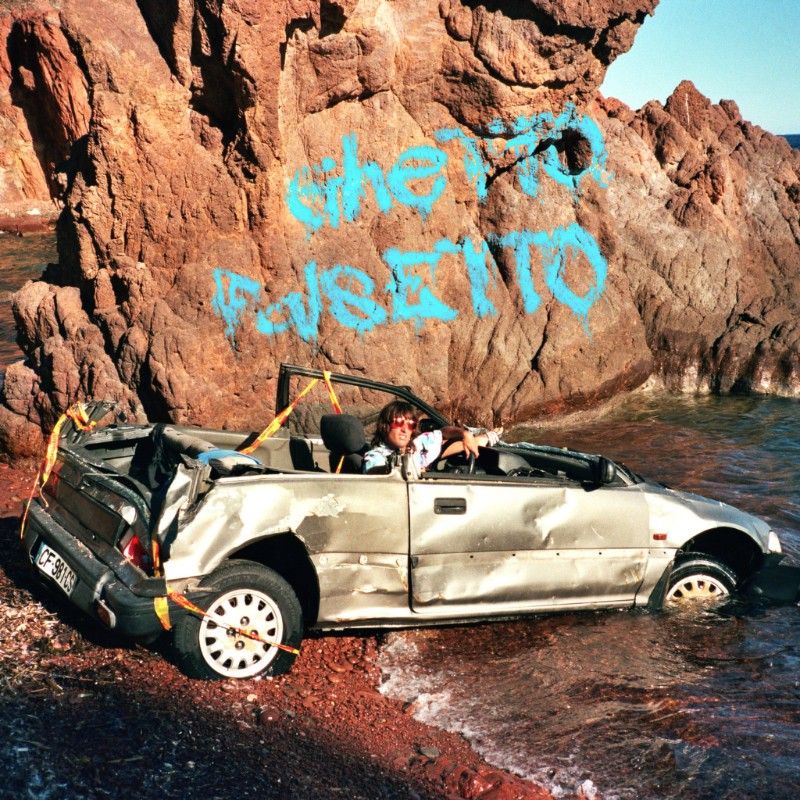 Bruno Belissimo - Boloña Baleárica
Italian DJ/producer Bruno Belissimo reworks classic elements of 70s dance music with the release of his second studio album 'Ghetto Falsetto', giving birth to a new dose of retro electro Italo disco.

'Ghetto Falsetto' is the expression Bruno forged to define the amusing game between reality and fiction, between stereotype and innovation. Enriching his mixes with jazz, house and Balearic beats, the title track explores this expansive soundscape, combining the Scandinavian space disco stylings of Todd Terje with an aggressive synth bass. 'Tempi Moderni' is an instant club classic peppered with smooth dancehall beats. The vibrating strings and amplified production blur the boundaries of reality and fiction, aiming to bring a contemporary twist to classic disco sounds.

Bruno provides a little insight behind the creative process of his LP: "The inspiration for the songs came from ideas or images that I had in my mind and then, just like the soundtrack of a film, I play the music I'd like to hear on these imaginary scenes. For example, in 'Horror Tropical' I imagined I was part of my favourite horror movie 'Zombi 2', and then made a track with this agenda in mind. 'Boloña Balearica' was curated during a very hot summer in Bologna last year and became the perfect background music for a sunset in Palma de Maiorca."

Growing up in the suburbs of Toronto, Bruno's father directed independent sci-fi movies and owned a movie-rental business, immersing the young musician in a creative environment from an early age. He went on to win a scholarship at the Royal Conservatory of Music, where he began to study upright bass and composition before discovering a passion for electronic sounds. Before the release of his 2016 eponymous debut, Bruno toured Italy with the Sicilian electro-wave artist Colapesce, all the while collating material for his atmospheric album. His extensive touring schedule has seen him grace the stage at SXSW and Eurosonic Festival this year, with confirmed performances at The Great Escape and 93 Feet East in May.

With the release of his second studio album, Bruno's nebulous soundscapes and flecks of electronic discord are proving to be irresistible.