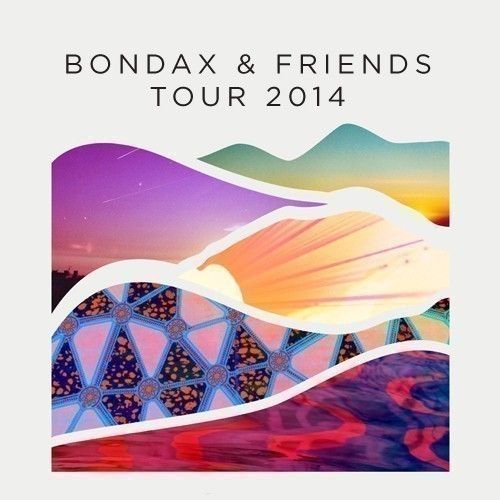 Bondax announce 'Bondax & Friends' club tour
Celebrating the imminent release of single 'All I See', coupled with the aforementioned 'Bondax & Friends: The Mix Album', the duo of Adam Kaye and George Townsend have announced a UK tour club tour, returning to bigger-than-ever venues across the country.
Coinciding with the launch of a brand-new website which allows fans to sign up to the mailing list for early access to tickets and other exclusive content closer to the tour, the 'Bondax & Friends' tour takes in 12 dates, including a trip over to Dublin. The Lancaster boys will be bringing with them a host of acts on each tour date: representing the best in new talent alongside some already prolific producers and artists.
These boys certainly don't need any additional reason to party, but the release of new single 'All I See' is certainly something to celebrate. Out September 28th via Relentless it's their first original material for some time, and precedes the 'Bondax & Friends: The Mix Album' which features another brand new track alongside collaborations with Bo Saris, Speelburg and Ayah Marar, scheduled for later in the year.
Ticket announcements will be made via Bondax's Facebook page and social media channels, alongside a sign up sheet on Bondax's (need URL) new website, which will give true fans first availability.
Full tour dates –
(All shows are 18+)
October 2014
31 – Cardiff, Y Plus, Cardiff SU
November 2014
01 – Glasgow, The Arches
07 – Southampton, Warehouse
14 – Edinburgh, La Belle
15 – Liverpool, Chibuku
18 – Sheffield, Tuesday Club
21 – Bournemouth, Halo
22 – Brighton, Concorde 2
25 – Nottingham, Stealth
29 – Southampton, Warehouse
December 2014
05 – London, ICAN Studios
06 – Leeds, The Faversham
20 – Dublin, Academy