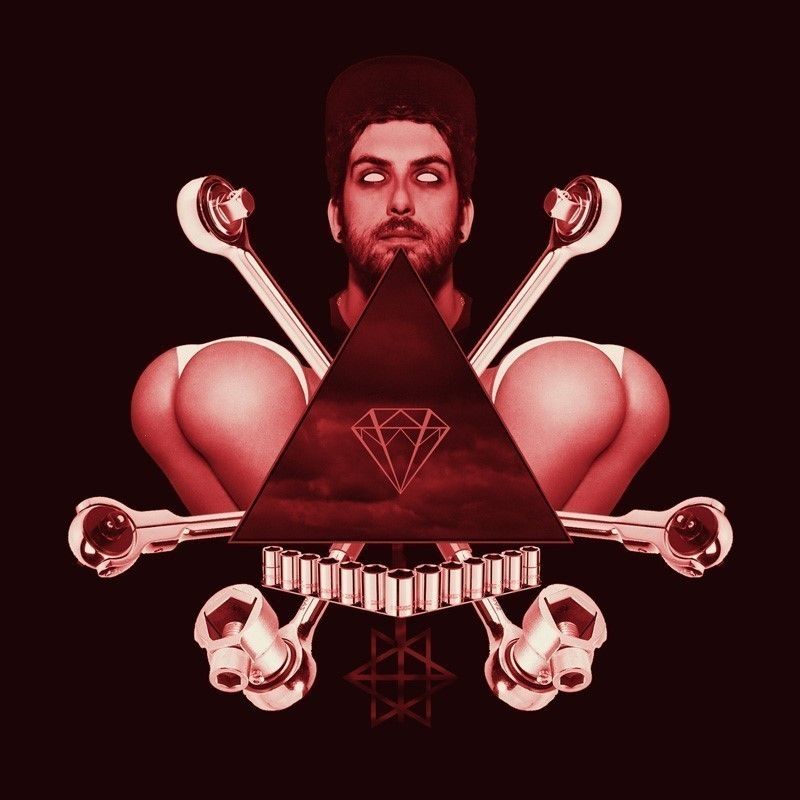 Borgore – #NEWGOREORDER
On 7th July 2014, Borgore will release #NEWGOREORDER, his debut studio album on Buygore/Dim Mak Records. Today, the singer/songwriter/vocalist/ producer and one of electronic music's most popular and polarizing artists has revealed the full track listing for the album.
Also announced is his massive European tour kicking off from 11th July and continuing through to the end of August. Hitting up all corners of the continent as well as some of the worlds biggest festivals you can catch Borgore at Tomorrowland, Sziget and the UK's Reading and Leeds Festivals as well as Nass festival and a one off show at London's Ministry of Sound. For a full list of tour dates see below.
To set the album's tone, Borgore enlisted the incomparable Malcolm McDowell to voice the #NEWGOREORDER manifesto on the LP's opening track. Fuzzy boots, political corruption, fake producers, the never-ending search for knowledge along with the lack of cell phone service at festivals are all touched upon in this manifesto, a halfway tongue-in-cheek declaration of what Borgore envisions as "a better placeŠ"
The 12 tracks on #NEWGOREORDER include 'Fame' which takes listeners deep into the depths of the Hollywood party scene, with Borgore spitting about both his participation in and disgust with the vapid landscape surrounding him.

Things take a more uplifting turn on 'Last Year' (one of the LP's strongest cuts) as Borgore voices a positively triumphant vocal aimed against all would-be haters, set over an undeniably huge bass production.

A move to the main room is made with 'Hate', a song engineered to both inflame festival stages and spark controversy with its vocal that transitions from sugary sweet to hate-infested. One of the LP's biggest surprises comes in the form of 'Body and Soul', where Borgore enlists the female vocals of his sister Yael for a jazzy rendition of the song made famous by Frank Sinatra which then breaks down into a bass-heavy monster of a track.

Finally, 'Syrup' (which up until this point fans have referred to as 'Thirsty' after hearing it at shows) showcases Borgore at his most filthy. The production sets a new bar for EDM-inspired Trap, and the female vocal refrains only add to the utter nastiness of this song. It's pure sonic innovation by a lyrically unapologetic Borgore.

'Ratchet'‹the album's first official single is out from today, and in support of it, Borgore will be mobilising his fan base to help him understand just what 'Ratchet' really means via the Ratchet Fan Generated Video Contest. For the contest, Borgore will be asking fans to submit original videos that show them at their most ratchet. Borgore will then select the winning fan-submitted videos and incorporate them into the official 'Ratchet' music video.

See the Ratchet Fan Generated Video Contest submission page here (with video introduction from Borgore): http://ratchet.newgoreorder.com

The complete track listing for #NEWGOREORDER is:

1) Borgore Feat. Malcom McDowell "#NEWGOREORDER"
2) Borgore "Syrup"
3) Borgore & Dan Farber "Hate"
4) Borgore "Last Year"
5) Borgore Feat. Miley Cyrus "Decisions"
6) Borgore "Ratchet"
7) Borgore & Jake Sgarlato "Pinata"
8) Borgore "Be Ourselves"
9) Borgore & Dan Farber "Turn Around"
10) Borgore Feat. Yael "Body and Soul"
11) Borgore "Fame" (The Pretty Remix)
12) Borgore Feat. Adi Ulmanksy "Kill Them All"