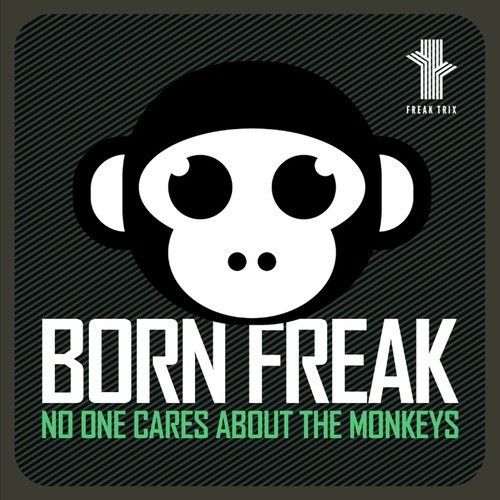 BORN FREAK – NO ONE CARES ABOUT THE MONKEYS
Aside from being a favourite with one of the most influential labels in electronic music (Mau5trap) – Born Freak's got his own ship making waves across the seven EDM seas. Freak Trix is the name and the best in quality dance music is the game – no surprises then to see that the Mau5trap man is on the roster and is releasing some stunning music. With a clear focus on pristine production ethics and a sound quality that's inspiring up and coming producers around the world – the artist turn label boss is showing the world that he's got many tricks to his arsenal. No less than a month after his last high-impact release with Jaki Nelson 'Take My Hand', he's back again with another collection of fine electronic beats packaged together for your enjoyment on the highly rated talent's imprint.
'No One Care About The Monkeys' is typical of Born Freak's vibrant production style. Big and heavy bass lines fortified with imaginative and powerful synth works are his most noticeable traits, but it's a well refined sound that's engineered to sonic perfection that makes his work stand out most. Every frequency however crazy, is tamed to his wants and needs for the track given a feeling that this guy has every corner of every sound under his command and from what happens when his music blasts through a good set of speakers – we can be sure that he means every bit of it. This isn't a producer bumping into happy mistakes, it's clearly the work of an artist that's mastered his tools and forged his own sound which is picking up support from those that know recognise his blatant talent. His work pulls the best from Electro, House, Trance and Progressive and melts them together to create a sound that takes the best of new and older dance music forms. The EP also features a handful of varied tracks from earlier days of the Born Freak story, making this a perfect addition to any dance music fan's arsenal.
Keep up with Born Freak online:
www.facebook.com/bornfreakfanpage
www.twitter.com/b0rnfreak
www.soundcloud.com/bornfreak