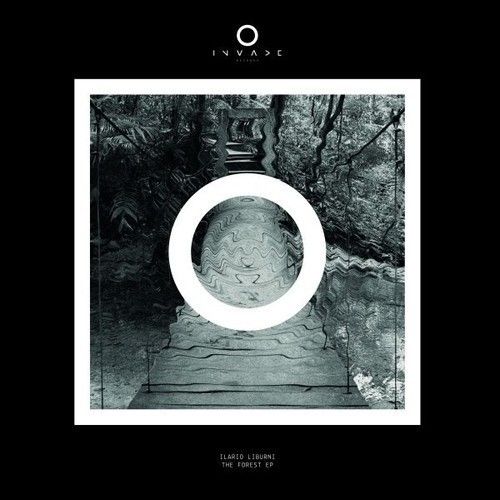 Ilario Liburni – Invade Records
Label boss Ilario Liburni lifts the lid on his new underground imprint Invade Records with a classy debut prepared by himself to set the pace for his new label's journey. With the vinyl release already attracting the likes of Loco Dice, Robert Dietz, Marco Corola, Martinez, Chris Tietjen, tINI, Re-UP, Paco Osuna, Reboot, Yaya, The Junkies, Gel Abril, Karotte, Richie Hawtin, Leon, Neverdogs, Enzo Siragusa, Hermanez, Francisco Allendes, Santos, Fabrizio Maurizi, ONNO, Massimo Girardi, Deltano, Sable Sheep, Chad Andrew, Leix, Bimas, Cuartero, Alex Dolby, Maximiljan, Archie Hamilton, Chicks Luv'Us, Wade, David Gtronic, and many more – you can see why we're hyped up about this one. On the A-side is leading single 'The Forest' – a fine example of Ilario's underground distinctions and a striking opening to the label and EP. Laced with twisted and morphing percussion and perfectly placed elements – Ilario's precision in production is transfixing to any Tech advocate. A2 is 'Toolio' – another characteristically underground workout that also comes with two classy reworks on the flipside from Drumma, Bass Culture and Paragram favourite Marcman.
This is the eagerly anticipated debut of Inavde and with Ilario at the wheel of the impressive new imprint, you can be sure that a quality underground label has been born and will be attracting top level support and global recognition long into the future. Few labels in 2013 offer a traditional vinyl solution and this move by the new imprint is proof of their intentions to establish as a force in quality new underground electronic music.
For those still with a love for the touch, sound and smell of vinyl records, the EP is out now available before digital release which follows in coming weeks.
Ilario Liburni Online:
www.facebook.com/Ilarioliburnipage
www.soundcloud.com/ilarioliburni
www.residentadvisor.net/dj/ilarioliburni
www.ilarioliburni.com