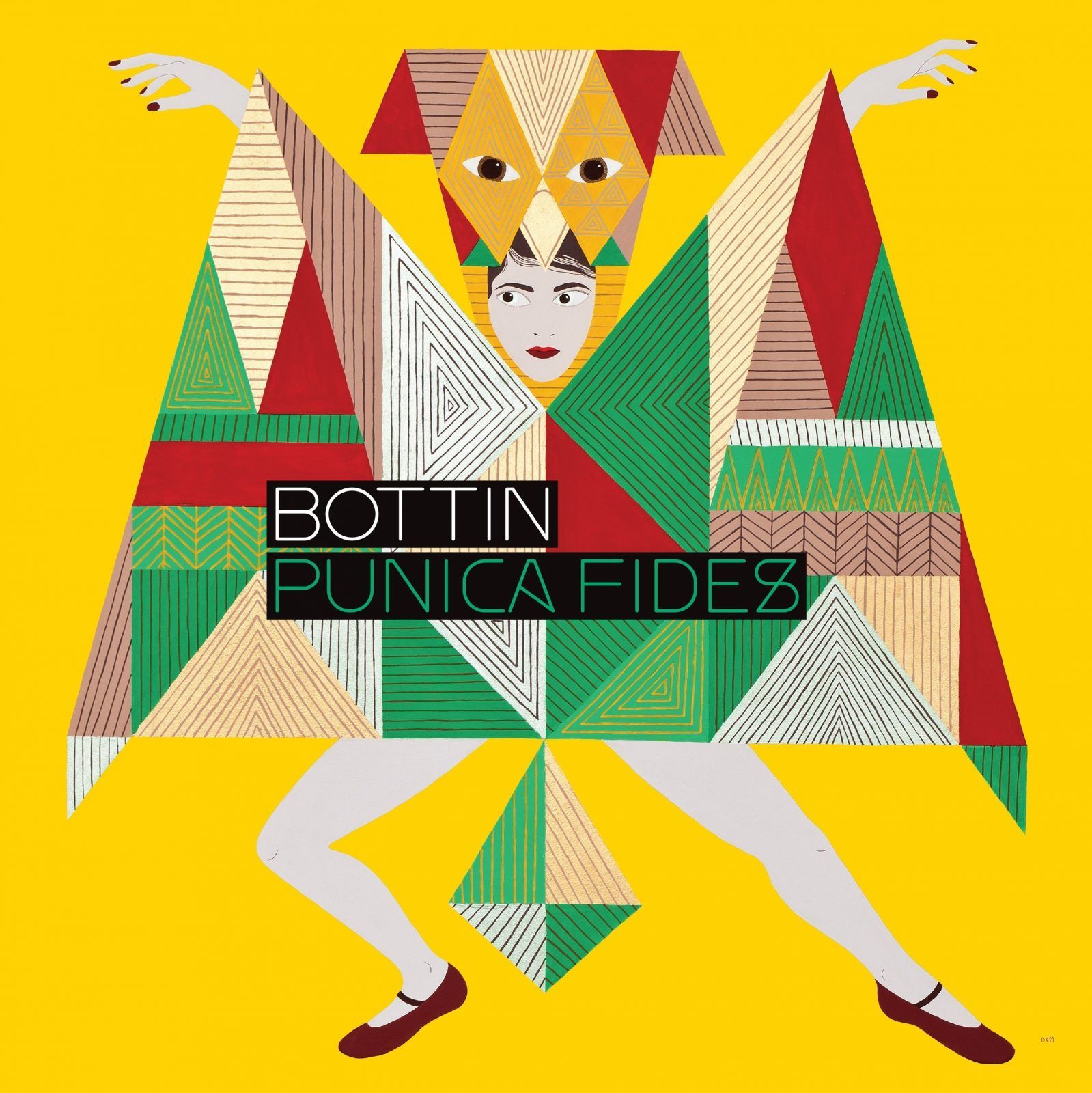 Bottin – Punica Fides
Almost 5 years after his previous album 'Horror Disco' (which was a concept album drawing connections between Italian '70s and '80s giallo and horror movies soundtracks and disco music) Bottin is back with a stunning new full length opus. Entitled 'Punica Fides' the album was made during sessions in Venice, Rome, Berlin and Ibiza.
Releasing on labels like Italians Do It better, Nang and Z records, Bottin has made a reputation for himself as a fine craftsmen who really knows his musical history and has a true passion for soundtracks. This new album, his third in a career that dates back more than a decade, was made using a ton of synthesisers, guitars, FX machines and with the help of some standout vocal collaborators.
According to the artist, "Punica Fides is a Roman expression that means "treachery". The concept behind the album (made clear in the song titles) is manipulation, falsehood, seduction (and the will to be seduced knowing it's a lie), propaganda but also parody and satire. I think music (and especially dance music) is always also a parody. A dance track is a parody of itself and of other tracks that came before it. The album is not as soundtrack and nostalgic as Horror Disco was, I think this is a musically diverse album which ranges from synth-house, dark electronica, neo-new-wave dystopian landscapes, space disco and Italo disco. I suppose it's more of a dance record, which reflect the past 5-6 year touring the world as a DJ, as well as the will of creating my own musical bubble."
The album opens in spiky fashion with the raw drums and serrated synths of 'Lies' coming over like a shimmering deep disco jam. Many styles are explored from there on in with 'Flow Of Persuasion' being a fast paced, melodically rich house cut that is stuff with analogue lines and oozes psychedelic charm.
Next up is the fantastic 'Poison' with Steve Strange (lead singer of Visage and co-founder of the Blitz Club which set the New Romantic template for the music and style of the 80s) which cuts a fine form with its squelchy synthesized basslines, pop leaning vocals and brightly coloured keys. Mid way through the album comes the frazzled synths and steel drum charm of 'Lust for Deception', a raucous and ravey disco cut of sheer pleasure.
'All For One' is another dazzling jam shot through with laser synths, arpeggiated lines and robotic vocals that sound like Kraftwerk on acid. Every new track seems even more fun and colourful that the last and the album as a whole leaves you feeling hugely energised, happy and very much alive. The closer is a reprise of 'Lies' with vocals from Lavinia Claws that comes straight from some intergalactic disco party it's so spangled and sugary.
Fans of Todd Terje, Pachanga Boys and all Bottin's previous work will no doubt fall madly in love with this beautifully crafted and sensuously shiny electronic album.
Tracklist
1. Lies
2. Flow of Persuasion
3. Poison Within feat. Steve Strange
4. Lust For Deception
5. All For One (with Rodion)
6. Plastic Forgery
7. Dirty Continuum
8. Spacetime Syndrome
9. Lies (reprise) feat. Lavinia Claws