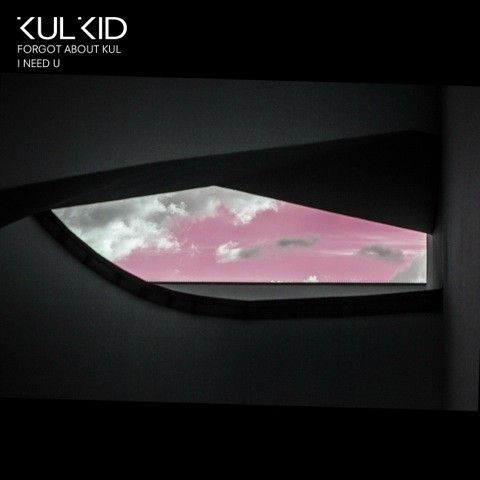 Kulkid – Forgot About Kul / I Need U
The new wave of talented French house music producers is coming thick and fast, with Kulkid the latest name to step into the country's spotlight. With a huge remix for the Foals and an acclaimed Drake bootleg both making waves and spreading his bold sound far and wide, he has been featured on XLR8R, Vice, MTV and BBC Radio 1 and has topped the Hype Machine chart. He's now ready to show off his skills at crafting original gems with this, his debut EP.
'Forgot About Kul' sets the tone with a moody bassline and ominous pad sounds, pitched-down vocals looping as layers melody slowly build. A plucked guitar line recalls the classic hip-hop anthem referenced in the title, completing the atmospheric soundscape in infectious style. Lashings of sub energy boom away as the delicate refrains play, all making for a powerful track with bundles of character.
'I Need U' enlists a slice of a classic house diva vocal as its focal point, the track kicking off with a sizable breakdown / build that propels it into life. 90s organ bass and deft chime melodies give way to a more driving low end, vocal chops and a stabby old skool riff. It's a track that blends Kulkid's contemporary influences with the Euro dance heritage of yesteryear that no doubt soundtracked his upbringing in France.
These two captivating tracks make for a highly accomplished debut EP that points a finger to a very bright future for this French talent.
Download Forgot About Kul/I Need U via https://soundcloud.com/itskulkid on April 14th
https://www.facebook.com/itskulkid
https://twitter.com/itskulkid