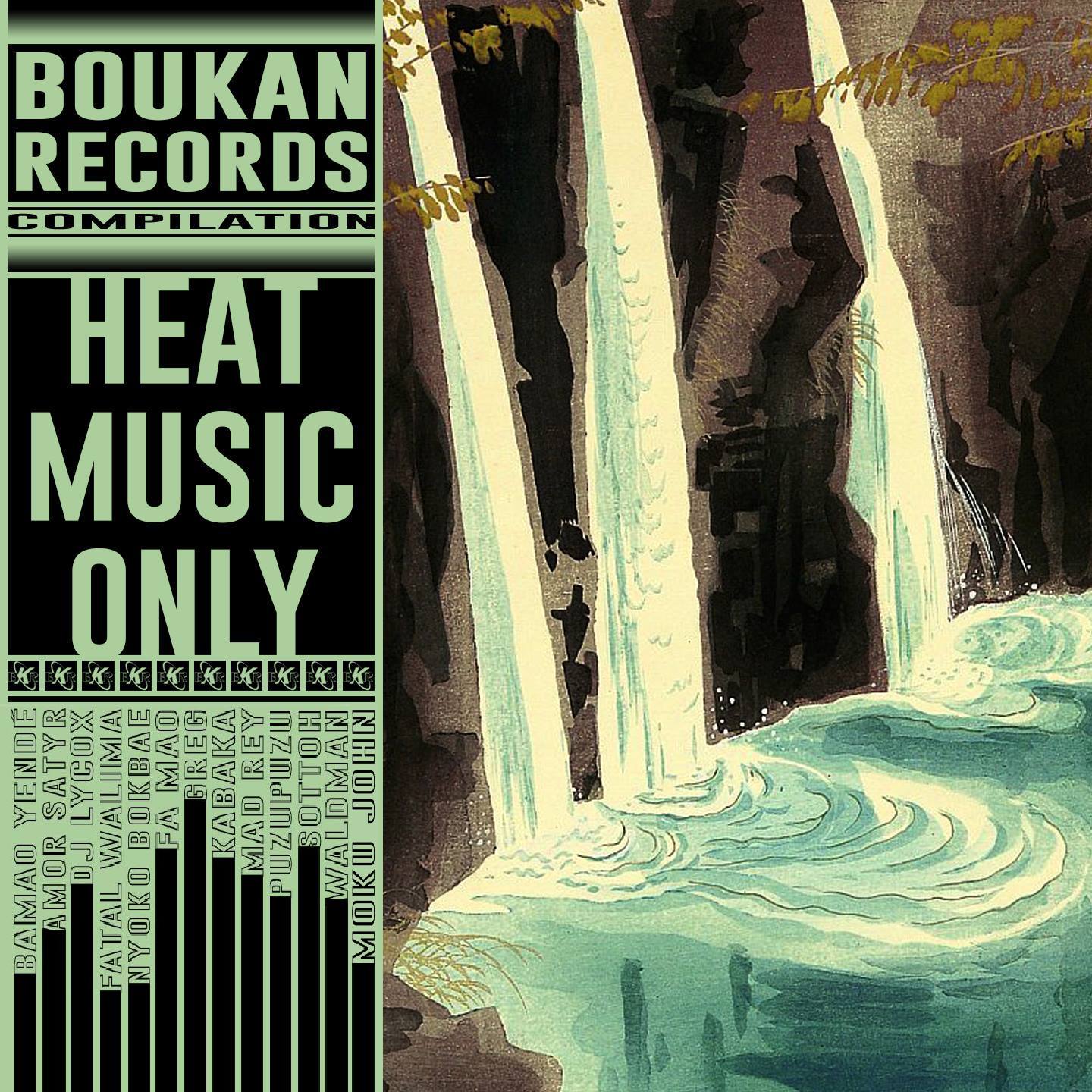 Various Artists - Boukan Records – Heat Music Only
Bamao Yende's Exciting French label Boukan Records showcase their considerable label talent with a new 13 track compilation. It features names like Fa Mao, Greg, Mad Rey and Kabaka amongst many others, and offers a rich insight into their afro tinged, exotic and percussive house sounds with takes cues from scenes all over the world form London to Lisbon.
Label boss Bamao Yendé's Echauffement 1er Kata kicks off with fresh, kicking drum grooves and soul infused synths. It's a crisp track with real skip, while Fa Mao gets tropical with bird calls and rolling drum fills on Injabulo, Amor Satyr offers a hundred mile and hour drum track with frantic kicks and hammering hits. Wild synths and vocal chants finish it off in big style.
Elsewhere the likes of Puzupuzuy mixes up a fusion of genres from house to techno to breakbeat for a frenetic, futuristic but soulful track. Fatal Walima's 'Coaster Collage' then gets funky with its bouncing kicks, found sound percussion and brain numbing bass, and Waldam's flurry of kicks and hits will get any dance floor pumping.
Elsewhere the likes of Mad Rey pump the party with the filtered loops of Usss Dub. Kabaka keeps it deep with the steamy house and drifting trumpets of Untitled and Moku John closes things down with a mellow beatdown track featuring dark vocals and loose, playful drums.
All in all this is a truly global, brightly coloured mix of fresh and innovative club tracks that sound like little else.
Tracklisting:
1) Bamao Yendé – Echauffement 1er Kata
2) Fa mao – Injabulo
3) Amor Satyr – Takusunazara
4) Greg – Ka Bum Ce Tambem Bate
5) Puzupuzu – MURO
6) Fatal Walima – Coaster Collage
7) Dj Lycox – Overdose
8) Nyoko Bokbae – Chien De Chien
9) Waldman – Fighter Spirit
10) Sottoh – Suggestions
11) Mad Rey – Usss Dub
12) Kabaka – Untitled
13) Moku John – Immrtlt Pst Mrtm
Buy Link: https://www.beatport.com/release/boukan-vol-1/2326028
Label FB: https://www.facebook.com/Boukanrecords/
Label SC: https://soundcloud.com/boukan-records