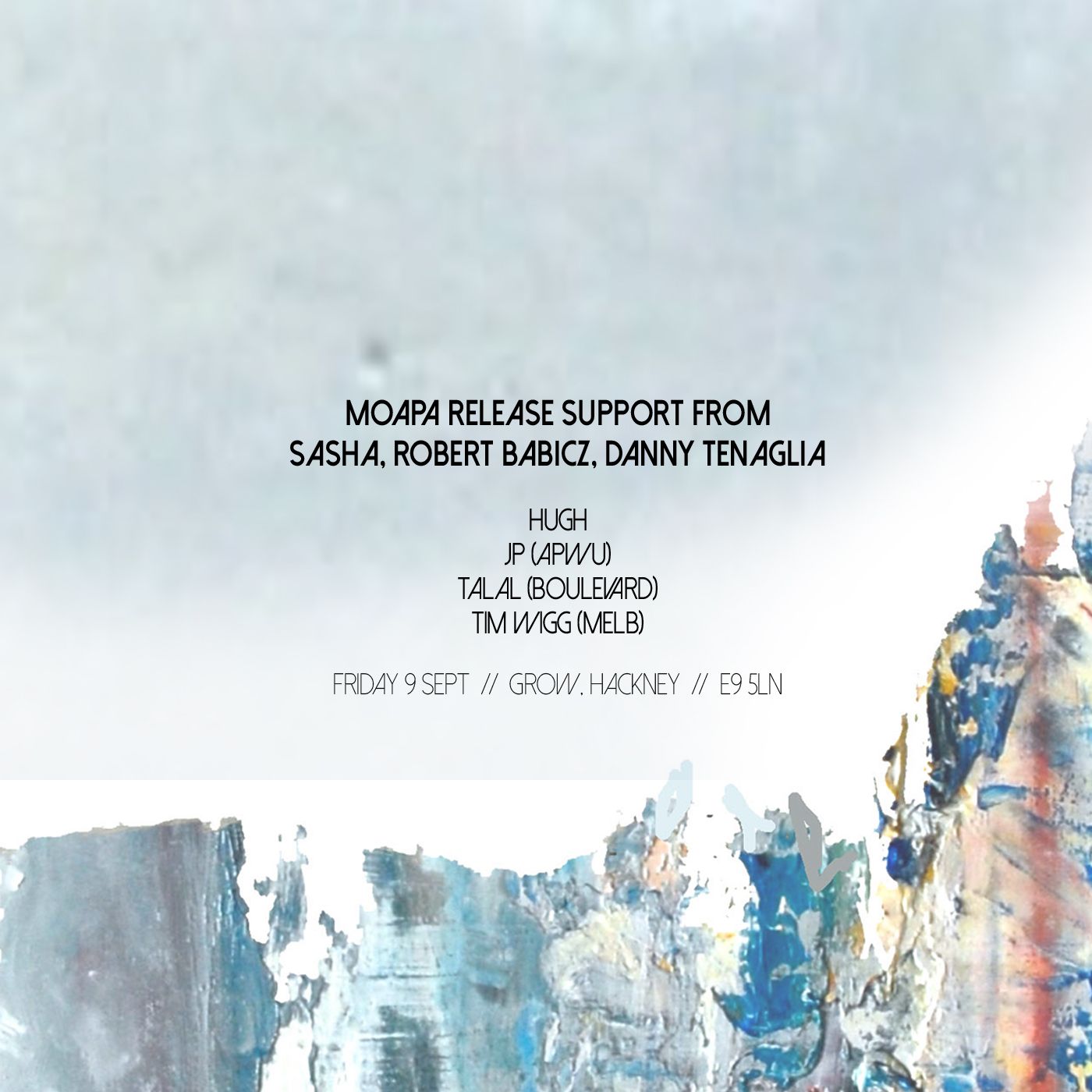 Boulevard Presents 'MOAPA'
New release "Moapa" Early support from B. Traits, Danny Tenaglia, Erick Morillo, Maceo Plex, Robert Babicz, Sam Divine, Sasha, Steve Lawler.
Talal's last 7 consecutive releases have received support from Sasha & Maceo Plex, in addition to general support from Dubfire, John Digweed, Joris Voorn, Laurent Garnier, Mark Knight, Petar Dundov, Richie Hawtin and Steve Lawler amongst others.
Hugh Chambers https://www.mixcloud.com/NTSRadio/launettes-hour-w-dj-harv-hugh-chambers-16th-august-2015/
Tim Wigg is a Melbourne based DJ that plays a warm and raw style of house and techno. A resident at Melbourne's Killing Time Bar (Slinky, Sub420). Tim has spent the last two years between Melbourne and Europe playing unique parties in London, Berlin and Poland.
JP (APWU). Resident of London based night A PARTY WITH US. Currently housed at the infamous South Place Hotel. Co-Founder of the long standing and internationally recognised ape-X with a string of appearances behind them at the likes of Back to basics, circus and hideout to name but a few.
Zoe's Ghana Kitchen Born from creating a 'pop-up' Ghanaian restaurant in her live/workspace in Hackney Wick in the summer of 2011 as part of Hackney Wicked Arts Festival, Zoe's Ghana Kitchen has grown with popular demand and continues to bring Ghanaian culture to an ever-wider audience through food.