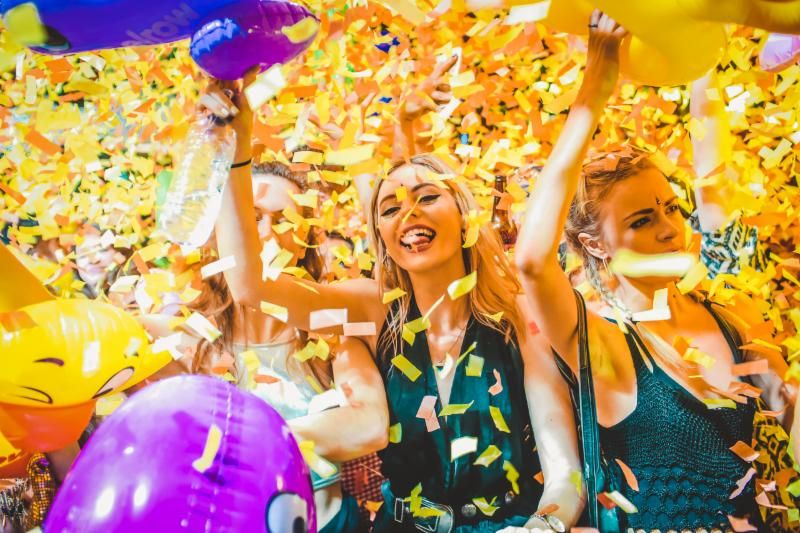 Boundary Brighton Announce Lineup…
New South Coast music festival, Boundary Brighton, announce a stella cast for their debut event at Stanmer Park on Saturday 17th September 2016. Bringing four stages of music, vintage fair and delectable street-food delights to the beautiful seaside location.
Offering Brighton a heady close to summer and welcoming students back to their stomping-ground, Boundary festival will see the hottest local talent alongside dance music legends with electrifying sets from Seth Troxler, Joy Orbison, Wilkinson, Bondax, Jungle, Snake Hips, Toddla T, Tom Trago, Submotion Orchestra, Congo Natty ft. Congo Dubz, Gentleman's Dub Club and more…
Bringing creative flair to Stanmer Park, bespoke arenas will add to the boutique feel at Boundary Brighton. Mixmag partner with Concorde 2 to build a stage with a beautiful façade and a personal feel not normally found on a main stage, promising plenty of hands-in-the-air moments and high levels of production.
Renowned immersive party brand elrow joins forces with The Arch to bring the sounds of Barcelona and Ibiza mixed with a large dose of insanity, outrageous performers and confetti filled air. Explosions of colour and sound will create a kaleidoscopic assault on the senses.

London's biggest underground event organisers, LWE, have made a habit of unearthing off-locations and transforming them into amazing places for parties. They'll be teaming up with Brighton's Patterns to bring an infusion of techno and house in an immersive venue.
Perched on a hilltop overlooking the festival, Boundary Brighton's very own Victorian Bandstand will be punching above its weight, bringing a really different flavour to the festival, with a fun line up that will keep you smiling and dancing all day.
LINEUP:
SETH TROXLER
WILKINSON
JOY ORBISON
BONDAX
JUNGLE (DJ SET)
SNAKE HIPS
TODDLA T
TOM TRAGO
GENTLEMAN'S DUB CLUB
SUBMOTION ORCHESTRA
CONGO NATTY – FT. CONGO DUBZ
SOLARDO
MEHTOLA
BOB KERR & HIS WHOPEE BAND
JEM STONE'S VILLAGE DISCO
MR BONGO SOUND SYSTEM
CHARLES GREEN
Tickets
Presale £22.50 + booking fee
General £30.00 + booking fee
www.boundarybrighton.com