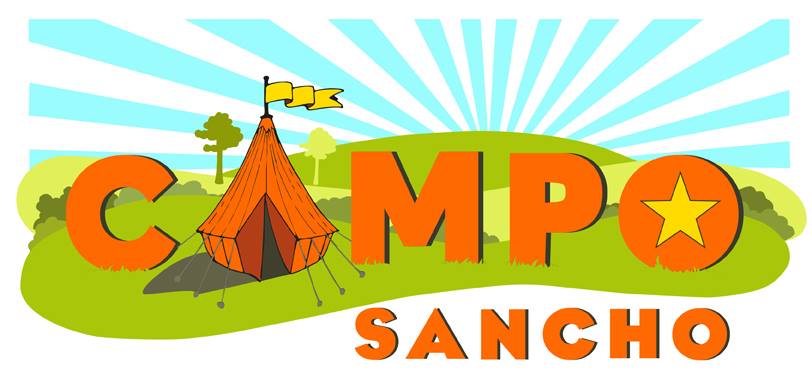 Sancho Panza announce Campo Sancho
Sancho Panza have hosted the best boat parties on the Thames, they have been invited to play some of the world's finest festivals, they owned The Notting Hill Carnival for 20 years, they played at Brazil's Carnival in Rio, thrown their own themed warehouse parties in all the unthinkable places, held DJ residencies at clubs, now in July 2016, Sancho Panza leap into the world of festivals to introduce their next musical offering.

The undisputed Notting Hill Carnival kings return with the launch of their debut festival, in the stunning countryside of Hertfordshire. Suitably named Campo Sancho, this intimate family affair takes place on Friday 29th July until Sunday 31st July, where there is something for everyone and is only an hour outside of London.

The Sancho Panza boys are true veterans from the party scene, experienced and skilled, they have received much kudos for all their productions; now Matt Brown and Jim K Tel are ready to present their first ever family event at an oasis in Hertfordshire, Campo Sancho.
The soundtrack will include Friday's funky disco, to Saturday's jacking house music, finishing off with world music delights on Sunday.
Campo Sancho music line up features;
Crazy P Sound System and Faze Action (Live)
Sancho Panza (Matt Brown and Jimmy K Tel)
Pete Herbert
Stuart Patterson
Eren
Freddy Love
Michael Cook
Reverso 68
Junior Richards
Rootikal
Mr Shiver & Si Kurrage (Size Doesn't Matter)
Darren Roach
Toby C
Disco Dave
More TBA

At the heart of Camp Sancho festival there will be a beautiful traditional wood and canvas marquee, this will host the bar tent, lounge and disco. Three stages with no cross over which means you can relax, enjoy, and stop checking the time! There is a very special outdoor stage, and a unique straw house construction which will come alive on Saturday night only.
For the little people there will be an old school circus genius from Panic Circus, crafty workshops, nature trails, face painting and arty happenings. As well as a farmer's market, a selection of mouth watering locally sourced organic foods, fine ales and slush heaven cocktails. Boutique camping is available from Karma Canvas, plus all the usual attention to detail, dressing and set design for which Sancho Panza fans and followers are accustomed to.
All early bird tickets sold out in 2 days, current tickets are £110 + booking fee before the final release at £125.
Kids; 5 and under go free.
6-17 year olds £20 + booking fee.
Car Parking £9 + booking fee.
Camper Vans £20 + booking fee
Website: http://www.sanchopanza.org/campo-sancho.html
Facebook event: https://www.facebook.com/events/1667690746826148/
Ticket & more info; https://sanchopanza.eventcube.io/events/3505/campo-sancho/