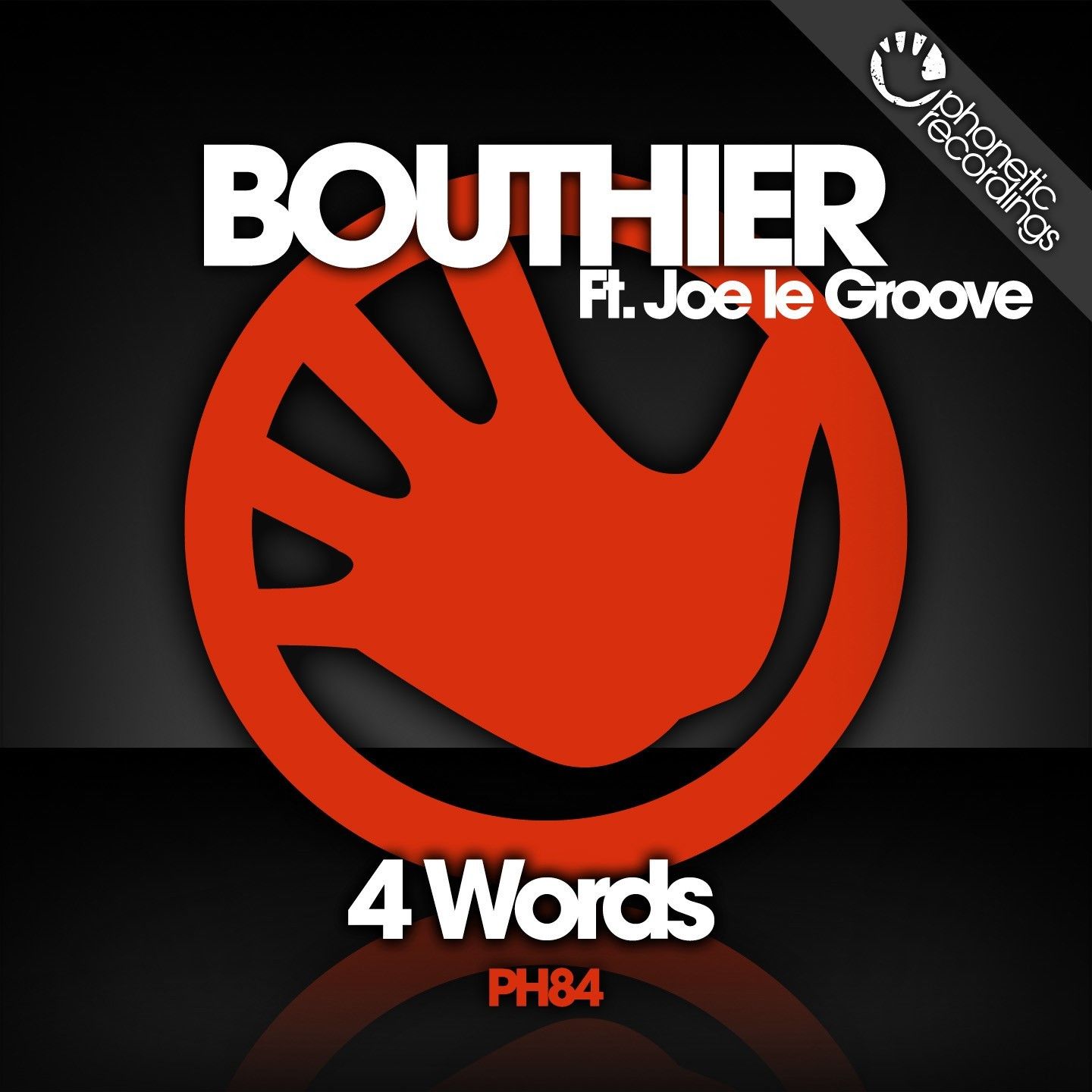 Bouthier Ft Joe Le Groove – 4 Words
As a young nipper, Bouthier cut his teeth while frequenting some of the UK's finest nights. A regular clubber at the mighty Renaissance in Mansfield, he would be sucked in by the sounds of Sasha and Ian Ossia. The reaction of the crowd towards the DJ inspired him to want to be on the other side of the turntables. From that day on Boutheir has carved a career playing at Clubs across the UK and abroad alongside DJ's such as Kenny "Dope" Gonzales, Rodger Sanchez and Tony Humphries.

Bouthier's sound landed him a residency at a club called Tall Trees in Yarm, in the north east of England and a night called "Culture". He was lucky enough to play to crowd's of 4000 people week in week out. After national press coverage and the sheer volume of people travelling to the venue, Radio 1 put on an Essential Selection tour over 2 rooms, the venue was packed with 6000 people. It was here he met Phonetic head honcho Rob Roar who had been guesting at the night. Rob and Bouthier immediately hit it off with their joint love of music and dancefloor filling styles.

This led to a tour in Ibiza with the famous 'Love To Be' night with guest DJ mixes on Galaxy FM Radio for their Transatlantic Sessions. Bouthier could be found guesting at seminal events including Miss Moneypenny's, Hot to Trot (Progress), Love to Be, Up Yer Ronson and Chuff Chuff to name but a few. His DJ skills led to him being a Pacha London resident for the We Are Phonetic & MiCHiKO parties along side Rob Roar, Hot Since 82, Michael Gray & Martijn ten Velden.

Bouthier now resides in the sunshine state of Perth in Australia, and has already fast stamped his name playing for the legendary Kinky Malinki parties. Vocals on the single are performed by the talented Joe Le Groove who has worked with the likes of Maceo Plex, kiki and Tiefschwarz.