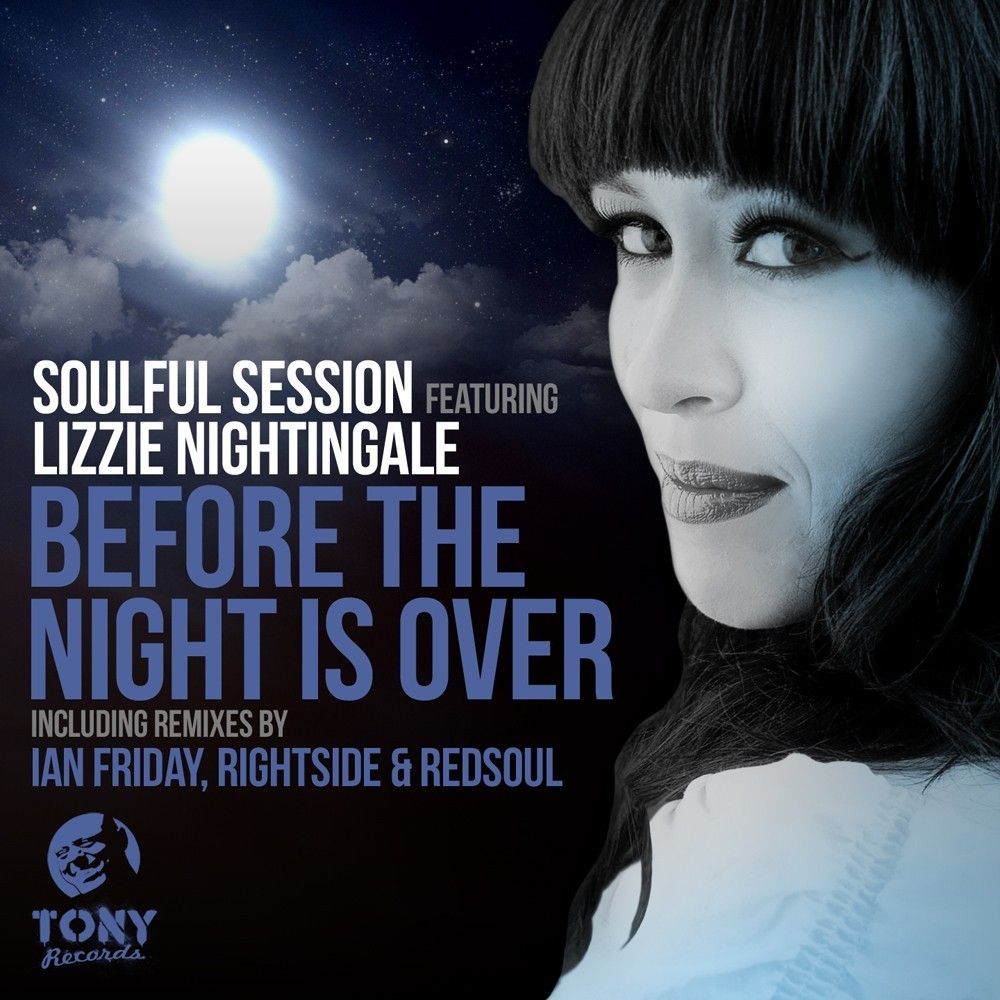 Soulful Session, Lizzie Nightingale – Before The Night Is Over
Soulful Session aka Simon 'Schoolboy' Phillips is a seasoned professional in the music business who has earned a reputation for producing quality cuts. He started off as a radio and club DJ who aimed for the stars and successfully secured roles presenting radio shows on Choice FM and Capital, and he has been instrumental in showcasing and promoting some of the music world's best known talent including Justin Timberlake, Jamiroquai, Shakira, Shola Ama, Brand New Heavies and Pussycat Dolls to name a few. Schooly has received many accolades and awards for his work and is one of the UK's best-loved personalities, always in demand for events such as Southport Weekender, Vocal Booth Weekender and the Amsterdam Dance Event. His determination and dedication has really paid off as he hits the mark time and time again with every production. His 'Future Divas' EPs are becoming the stuff of legend as each package features incredibly good song-writing and vocal talent – major dance music producers worldwide want to be involved in every release. The late Frankie Knuckles remixed the monumental hit Hostile Takeover, and Schooly's Midas touch has continued to result in chart success with Keep On Lovin Me, Mr Weather Man and My Baby.
Lizzie Nightingale is a Scottish singer-songwriter who comes from a musical family. She grew up in Glasgow listening to the Beatles, Bowie, Queen and Motown and is an accomplished clarinet player. She has had previous releases with 'Sparkle', 'Left Right Left', and 'Tiny Tear Drops'.
The Tony Record Label is the brainchild of world renowned DJ and producer Tony Humphries and was established in 2005. With a reputation for releasing fresh, innovative soulful dance music, Tony Records is a name that is synonymous with quality.
Before The Night Is Over first featured on Tony Records 'Miami Uncuts' in April 2014, and is a track about the potential yet unspoken passion between two lovers. Lizzie masters the lyrics with the raw emotion of a woman yearning for love, her warm, rich, clean and controlled voice expressing her torment in way that rings true with the listener.
The package consists of 6 mixes including contributions from Ian Friday, Rightside and Redsoul as well as an Ian Friday instrumental version.
Schooly's Original Mix features his hallmark gorgeous soulful keys and xylophone touches set to a captivating dance beat while his Quarter2Midnight Mix brings a laid back funky feel to proceedings.
Multitalented New Yorker Ian Friday provides the Libation Vox which will have the floor bouncing with its sexy latin samba vibe. Dave 'Redsoul' Wareing brings a deep hypnotic underground synth sensation to the mix and Italian duo Rightside add a pumping bassline groove and sumptuous keys which makes the song feel like a warm summer evening.
Soulful Session and Tony Records have released an incredibly appealing remix package here, carefully selecting producers who are able to bring differing flavours which showcase Lizzie's unique vocal talent to the max, while still managing to please soulful house lovers everywhere, with their common warmth and flow that will resonate with every beating heart on the dance floor.
TR048 'Before The Night Is Over' released on Tony Records 3 October 2014
Traxsource link to remix package:
http://www.traxsource.com/title/379857/before-the-night-is-over-incl-ian-friday-redsoul-and-rightside-remixes
Review by Sue McDonald (Twitter @SueVMcDonald)
© Sue McDonald 2014. Unauthorized use and/or duplication of this material without express and written permission from the author and/or owner is strictly prohibited. Excerpts and links may be used, provided that full and clear credit is given to Sue McDonald with appropriate and specific direction to the original content.