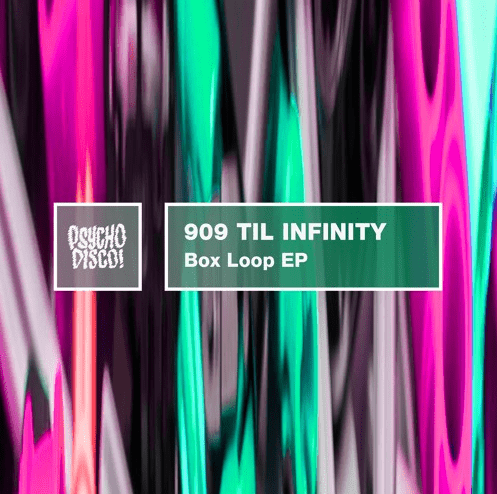 909 Til Infinity - Box Loop EP
Option4 and MANIK, the duo behind 909 Til Infinity, are a force to be reckoned with. Option 4, residing in Denver, is one of the most prolific and boundary-pushing promoter / DJs in the whole state of Colorado, pushing Denver to a place where House music can regularly thrive. Together with MANIK, who's DJ'd at the world's greatest house music clubs and released on the underground's most treasured labels, 909 TIl Infinity are the perfect duo with their ears and fingers to the streets.
For their second release on Atlanta based label Psycho Disco!, their new EP "Box Loop" is a tech-house groove packed with hypnotic beats and unique, attention grabbing compositions. The fluid combo of club music and tech-house shines on the two-track double feature and exemplifies the late night dance floor essentials the pair have become synonymous with.
If unfamiliar with 909 before now, the pair have proved themselves to be quintessential purveyors of dance music, winning them praise from the likes of Claude VonStroke, Anna Lunoe, Chris Lake, and Shiba San. With past releases, debut EP "Bee Dee," the "Clock Me Out" EP, and their last EP release on Psycho Disco titled 'Drop The Mic,' the pair have made their affinity for seamless genre-bending clear.