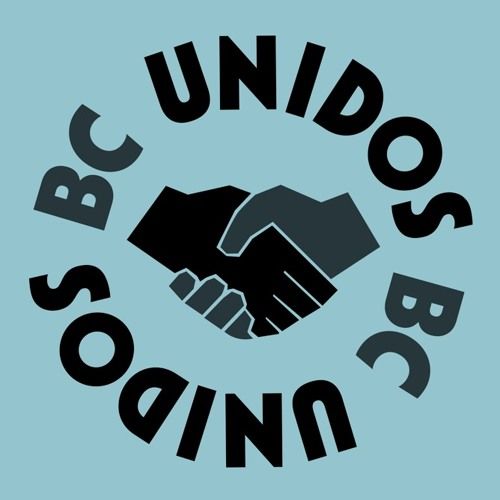 BC UNIDOS - Bicycle ft. Shungudzo – (Carli Remix feat. Ears)
Today, Friday 28 July 2017, exciting new Swedish duo BC Unidos release the first official remix for their debut single 'Bicycle', a fantastic rework from Swedish producer Carli featuring Ears. The remix is released via Columbia Records and is available everywhere now HERE.
This week also saw the release of a brilliant fan-made video for 'Bicycle' by Be One Cycling Studio located in Mongolia. Try not working up a sweat watching the video HERE!
BC Unidos is the brainchild of Swedish musicians Markus Krunegård and Patrik Berger. Patrik is a songwriter, producer and musician who has penned global hits such as Robyn 'Dancing On My Own', Icona Pop 'I Love It' and Charli XCX's 'Boom Clap'. Markus is one of Sweden's most prolific artists with multiple Grammy nominated domestic and English language projects to his name.
'Bicycle' is the perfect summer track that describes one's love for their two-wheeler. With Zimbabwean/Californian singer Shungudzo's feel-good vocals, a driving baseline and irresistible melody, 'Bicycle' will have you on your feet (or in a bicycle seat!) in no time. 'Bicycle' has been attracting praise from several key tastemakers with Annie Mac and Huw Stephens playing it several times on their BBC Radio 1 shows.
The 'Bicycle' remix from acclaimed Swedish producer Carli takes the original into club territory by fusing grime with dancehall elements and features a guest rap from Ears.
BC Unidos first rose to prominence via their production on Santigold's 2016 single 'Can't Get Enough Of Myself (Ft. BC)' (listen on Spotify here). The duo have since added 'Unidos' to their name – a reference to the collective spirit of the project, functioning as a pressure-free home for collaboration amongst creative friends.
In fact, much of the writing done for the project has been done at a haunted house (yes, actually haunted!) in the Swedish countryside.
Markus says:" With BC Unidos, we have invited some of our friends to partake in a musical free zone where no rules apply – proving that open minds and unity can create a better and more fun-loving world." 'Bicycle' is a track that demonstrates this free spirit attitude.
Listen to 'Bicycle' via the links below and be on the lookout for more music from BC Unidos in the near future.
Spotify: http://open.spotify.com/album/57AEsnxjzzQRqIhJxRVsk5
iTunes: http://apple.co/2uXAW4a
Apple Music: http://apple.co/2tJOxMP
YouTube: http://bit.ly/2v7yOHQ