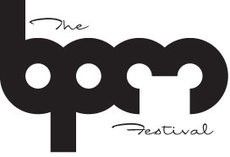 BPM Festival Kicks Off
The BPM Festival 2014 kicks off today as the dance music world descends on Playa del Carmen from January 3 – 12 for ten days and nights of partying in the ultimate tropical paradise. We're excited to welcome our fans from 50 countries as far away as Australia to the Kindom of Swaziland. This year's edition will feature over 350 artists form around the globe, over 70 events, across 9 unique venues. Celebrating its seventh anniversary, The BPM Festival is excited to announce it's official mobile app, BPM Green Team initiatives, will call and ticketing center info, and our sponsors and media partners who all make it happen.

The BPM Festival Mobile App
For set times, festival map and late-breaking news– download our official The BPM Festival mobile app, now available for iPhone and Android. Get the app now to receive special guest announcements during the festival, and the following features:
• My Schedule: With this handy app, you can view the entire schedule for this year's event, as well as create your own personalized schedule of your favorite acts and performers.
• The Festival Map features all points of interest and venue locations.
• The Eat + Drink section contains restaurants, stores, hotels, medical, and the BPM store. Be sure to check out the great vendors, retailers, and other awesome points of interest that will be set up around the festival and score BPM discounts.
• In News and Socialize, be up-to-date on all things related to BPM — latest news posts including special guest announcements, social posts from BPM and all their fans, as well as the official BPM Instagram feed! Win tickets to showcases all week!
• With the BPM Camera, take a picture of your favorite act or experience, chose from three photo filers, and share it with all your friends and to Instagram straight from the app!
• The Radio section features the official BPM Soundcloud radio channel with BPM radio podcasts.
• The homepage of the app features the official current weather forecast and 8 day weather forecast for Playa Del Carmen, Mexico and a Buy Tickets button where users can buy tickets to the BPM Festival.
BPM Green Team Initiatives
This year we are working with Lamerced Recreativa to reduce our environmental impact on the beautiful beaches and surrounding city of Playa Del Carmen and engage the collective consciousness of environmental and social responsibility.
• Cleaning Brigades: The cleaning brigades and separation of trash will happen at the surrounding beach áreas outside the venues, and once the event is over, we will work inside the venues.
• Beach Cleaning: When finishing the cleaning of the beach by hand, a sweeping machine will comb the beach for party debris on the sand, to avoid polluting the beautirful turqiouse waters of the Carribean Sea.
• Social Action: We will be generating over 47 job opportunities for the women of Playa del Carmen.
• Recyle/Reuse/Repurpose: We will be recycling all printed material and deliver them to local communities in Quintana Roo, that specialize in producing bags and other articles made by recycled material.
BPM Will Call & Ticketing Center:
The BPM Will Call & Ticket Center will be open daily January 3rd – January 12th from 10AM- 9PM, located in Mamitas Parking Lot at Calle 28 and The Beach. Night time Will Call is located at Tribeca, located on Calle 12 at 1st Avenue.
BPM Store Hours: Merchandise
Pick up the latest in club, beach and street fashion, including phone cases, hats, bags to make a statement. Store is open January 3rd – January 12th from 10AM to 9PM daily located at Aldea Thai Plaza – right before Kool Beach on Calle 28.
Sponsors and Media Partners:
The BPM Festival would like to thank this year's 2014 sponsors and media partners:
(Sponsors)
• Dos Equis
• Belvedere Vodka
• Moët & Chandon
• Dom Pérignon
• Hennessy Very Special
• Red Bull
• Pioneer
• Native Instruments
(Media Partners)
• BE-AT.TV:Bringing you 11 days and nights of music from some of the world's best DJs, labels and promoters, with parties from Diynamic, Circo Loco, Visionquest, Wolf+Lamb, tINI & The Gang, Life and Death, Paradise and many more! Be sure to check out live broadcasts every day & night here on Facebook!
• EMPO TV: El punto de encuentro para los amantes de la música electrónica.
• Ibiza Sonica Radio: Live Electronic Music Online. Live broadcasts from The BPM festival all week!
• Mixmag: The World's Dance Music & Clubbing Destination. An event, which guarantees to go off like no other, is Apollonia @ Fusion Beach hosted by Mixmag. Dan Ghanacia, Dyed Soundorom and Shonky have had an incredible 2013, a flawless Ibiza season and impeccable Fabric mix ensured they were a shoe-in for mixmag's breakthrough acts of 2013. Their ability to bring a truly unique vibe in each set makes this one a must, but if you do miss out, you'll be able to catch a two hour snippet of the 8 hour set on MixmagTV the following week.
• Pulse Radio: At the heart of the elctronic music scene.
• Resident Advisor: Dance & Electronic Music Magazine.