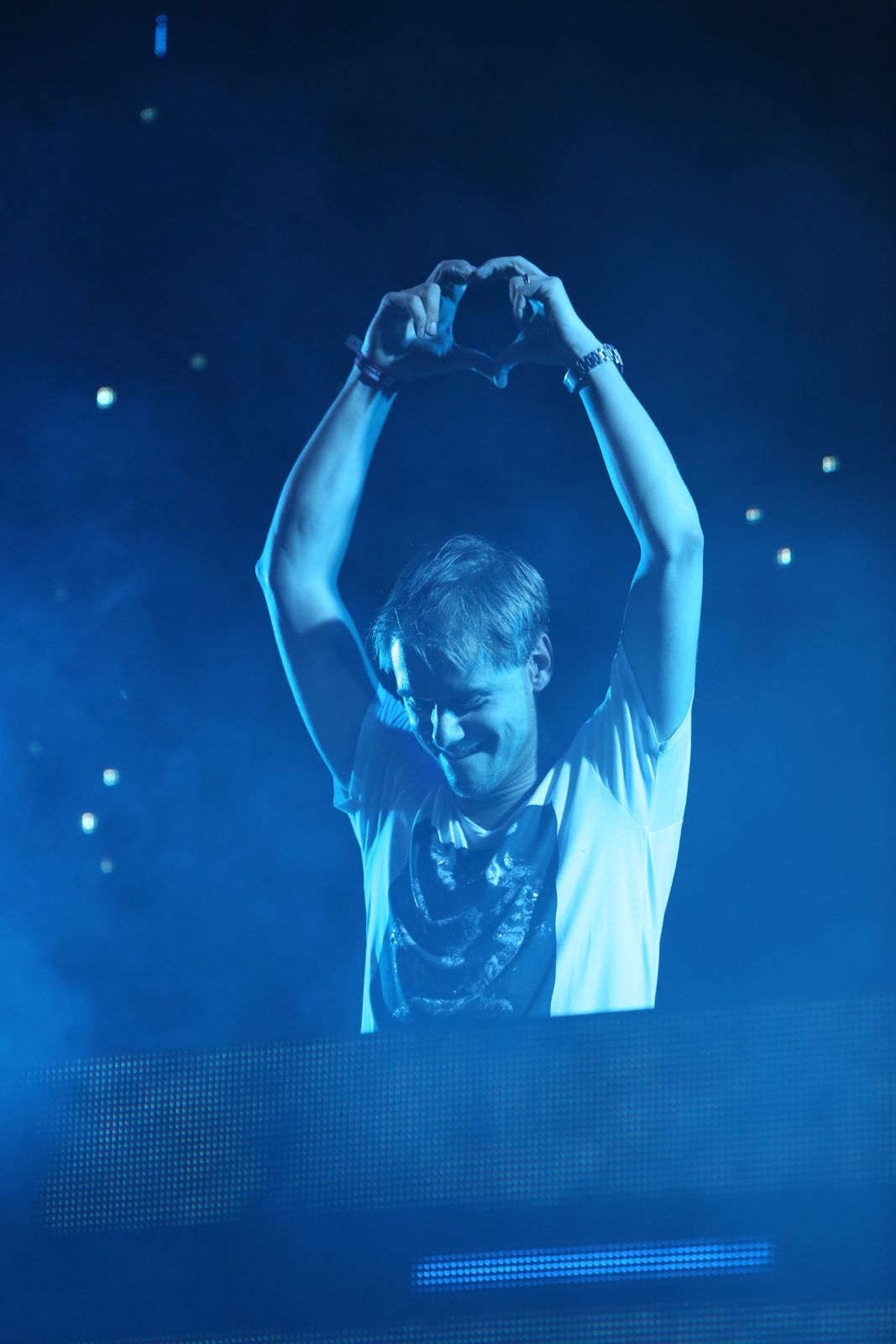 A STATE OF TRANCE650
Armin Van Buuren confirms the ASOT650 Kuala Lumpur line-up with big guns MaRLo, Omnia, Andrew Rayel, Markus Schulz and Paul Van Dyk joining the world's number two DJ on stage
KUALA LUMPUR: Trance music fans across the region will have plenty to celebrate as Armin Van Buuren this morning announced the acts that will be sharing the stage with him at the Future Music Festival Asia 2014 presents 'A State of Trance 650 Kuala Lumpur: New Horizons' on Friday, March 14 (Day 2 of the Future Music Festival Asia 2014 weekend) next year.
Among those confirmed include Dutch DJ MaRLo; the MaRLo sound is a signature blend of hands in the air moments with tech infused beats, encompassing influences of Trance, Techno, Tech-House and a mish mash of various other chunky sounds. Joining him is rising star in trance and progressive music, Omnia whose sound has a distinctive edge and a style that refuses to be pigeon holed.
Also on the line-up is Andrew Rayel. Creating electronic dance music since the age of 13, Rayel brings his distinctive style of trance using chopped vocals, pianos, strings, combined with powerful saws and synths. Adding to the list is the man known amongst his fans as the unicorn slayer, Markus Schulz, who returns to Kuala Lumpur to drop his signature square waves and pitch bend.
No stranger to local trance lovers, German Grammy Award-winning electronic dance music DJ, musician and record producer Paul Van Dyk joins the pack and is set to give fans a mind-blowing performance.
Coming back to our shores for the second time, Armin Van Buuren has once again handpicked is crew, ready to send shockwaves and take over Kuala Lumpur yet again.
"After last year's stint it is evident that Malaysian fans definitely know how to bring it and with my fellow friends, we promise to deliver another whirlwind experience that you will never forget. Get ready for ASOT 650: New Horizons because it is going to be legendary," the number two DJ in the world, Armin Van Buuren says.
Future Music Festival Asia recently announced its first wave line-up of epic proportions for next year's massive festival that will take place in Kuala Lumpur over three days from 13 – 15 March 2013. Full line-ups of the festival will be unveiled at a press conference in mid-January in Kuala Lumpur.
Line-ups announced so far for the two-day festival include the 'Future Music Festival Asia 2014 Opening Party featuring Deadmau5 & Friends' on Thursday, March 13, the Future Music Festival Asia 2013 presents 'A State of Trance 650: New Horizons' on Friday, March 14, which will feature the return of Dutch legend, Armin Van Buuren. The return of ASOT to Malaysia also marks Kuala Lumpur as the only city in the world after Miami to have hosted the show for two years running.
Day 3 which will be held on 15 March 2014 will see the main Future Music Festival Asia 2014 event take place which will feature four massive stages. The stages on Saturday will feature diverse sounds ranging from Electronic Dance Music (EDM), Trance, Techno, Rock, and HipHop.

Tickets to the festival are now on sale via www.galactix.asia with first release tickets already sold out. With the mega line-up of acts invading Malaysia, organisers have split ticket sales into four releases that will be sold in stages. Music lovers are urged to go out and safeguard their passes, as FMFA next year is again expected to be a sold-out affair.

The epic Future Music Festival Asia, which thrilled crowds of over 55,000 in March this year, has been dubbed as the largest music festival to ever hit Southeast Asian shores. Malaysia is the only country to ever host Future Music Festival outside of Australia. Future Music Festival Asia 2014 is organized by Future Music Australia and Livescape Asia Sdn. Bhd. and is supported by Malaysia Major Events, a division of the Malaysia Convention & Exhibition Bureau, an agency under Malaysia's Ministry of Tourism and Culture. It is also supported by Mixmag as the festival's Global Media Partner and MTV Asia as its Official Music Channel.

For the festival next year, fans of Future Music Festival Asia 2014 will be offered choices to purchase either single-day passes for the 13, 14 or 15 March 2014 or a three-day weekend pass which will grant them access into all three days of the Future Music Festival Asia 2014 Weekend.

For more information or to obtain updates on the festival, logon to: www.futuremusicfestival.asia or www.facebook.com/futuremusicasia. Visit also www.astateoftrance.com for more information on Armin Van Buuren's A State of Trance 650: New Horizons.

2nd Release tickets are on sale now via www.galactix.asia. For exclusive VIP packages, contact Livescape Asia at +60.3.7772.6272. Tickets are also available for walk-in purchase at selected Rock Corner and Victoria Music outlets. Future Music Festival Asia 2014 is opened to guests aged 18-years and older only. ID verifications will be carried out at the door. *Ticket prices exclude ticket agent's processing and credit card fees.

Festival rules apply. FMFA also implements a strict no re-entry policy for security reasons. The organizers also reserve the right to deny entry to any guest deemed to be in violation of festival rules.