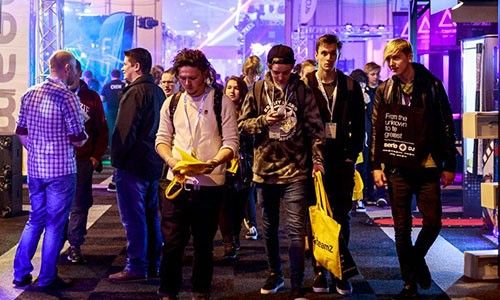 BPM's final day sets the bar for 2016 return
They say all good things come to an end, BPM 2015 included! But its final day left visitors with no doubt of an even bigger, better event in 2016. Today saw the doors opened early, giving DJs, producers and other music industry enthusiasts extra time to play with products on a busy show-floor. Meanwhile, the CHAUVET BPM ARENA offered up an ever-eclectic line-up of talented performers and knowledge-hungry students took to the Learning Spaces on BPM's biggest ever educational day.
In the morning, on the Product Demo Stage, Pioneer DJ product specialist Rob Anderson introduced the audience to the company's new four-channel DDJ-RX mixer and the updated Rekordbox software, giving visitors a chance to see them in action prior to public release. Rob showed the audience how the product continues where the popular DDJ-SX Serato mixer left off, looking at a host of new features including the in-software 'performance pack' effects.
With plenty of educational groups making their way to BPM today, the show floor was lively as school, college and university students satisfied their creative streaks by getting hands-on with mixers, controllers, synthesizers and software from leading brands and niche suppliers. In fact, those aspiring to break into the industry found plenty of advice on offer inside the Panel Cube, where Christian Nash hosted a panel with Richard Lee (Mastermix), Martin Dockree (Pioneer DJ) and Damon Crisp (dB Technologies) discussing 'Jobs in the Industry' and why the sector is always looking for fresh talent – from DJs and photographers to equipment salesmen and accounts!
This afternoon saw a rave-induced conga worm its way through the ARENA as Mark EG climbed onto his decks to end a hard-hitting but infectious set. Then Chauvet Professional and Chauvet DJ delivered one last lightshow, combining effects from both brands with a powerful Nexo sound system to create a hypnotic audio-visual spectacle, before leading into a live set from DJ/production duo Gaist. The perfect final act of BPM 2015…
We'll see you in 2016…
Change is coming…