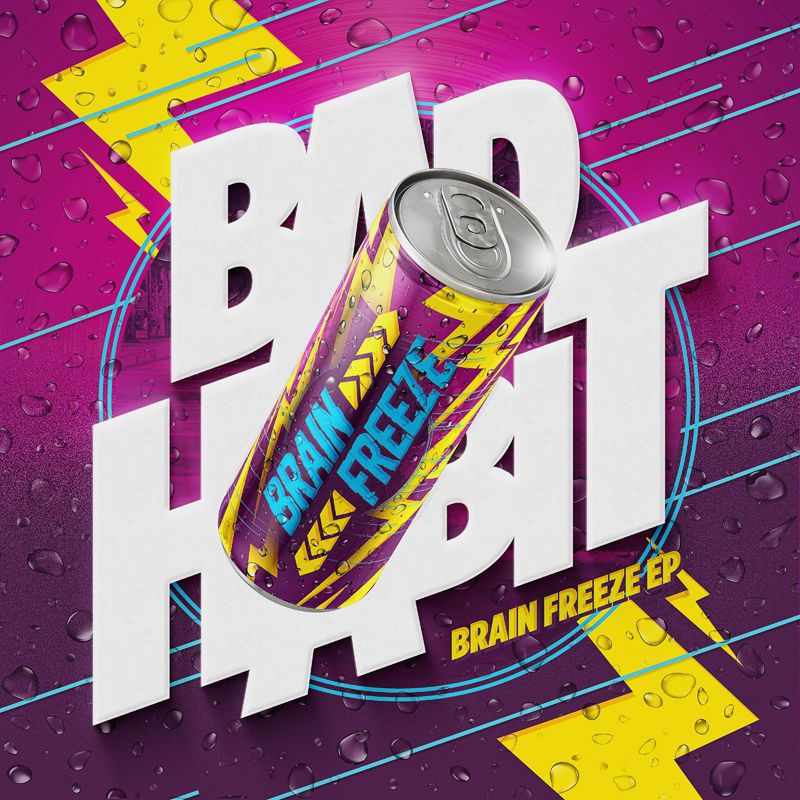 Bad Habit - Brain Freeze EP
Slime welcomes back Bad Habit to the label with 'Brain Freeze', his sophomore EP for the imprint. 2015 was a good year for the Leeds-based producer, with his track 'Fools Love' gaining widespread acclaim as one of the best Garage tracks of the year, seeing constant airplay on Radio 1Xtra, Rinse FM and Kiss alongside committed support from scene leaders such as DJ Cartier. With his first release 'Screens' feat Coppa also gaining praise, Bad Habit is carving a name out for himself as an innovative artist in the UKG scene.
Lead track 'Brain Freeze' deploys a rolling beat across chopped vocals before dropping a killer bassline over the track. Twisting percussion switches up the gears to deliver a high-octane 2-step thriller. 'Wickedest One' takes things up a notch across dramatic horn stabs and buzzsaw bass for a super-charged garage roller. Australian label mates Cup & String step up for remix duties on the notorious 'Fools Love', mutating the original into a deep garage anthem complete with soaring vocals, cinematic melodies and a thunderous bassline.
01. Brain Freeze
02. Wickedest One
03. Fools Love (feat. Leighanna) (Cup & String Remix)