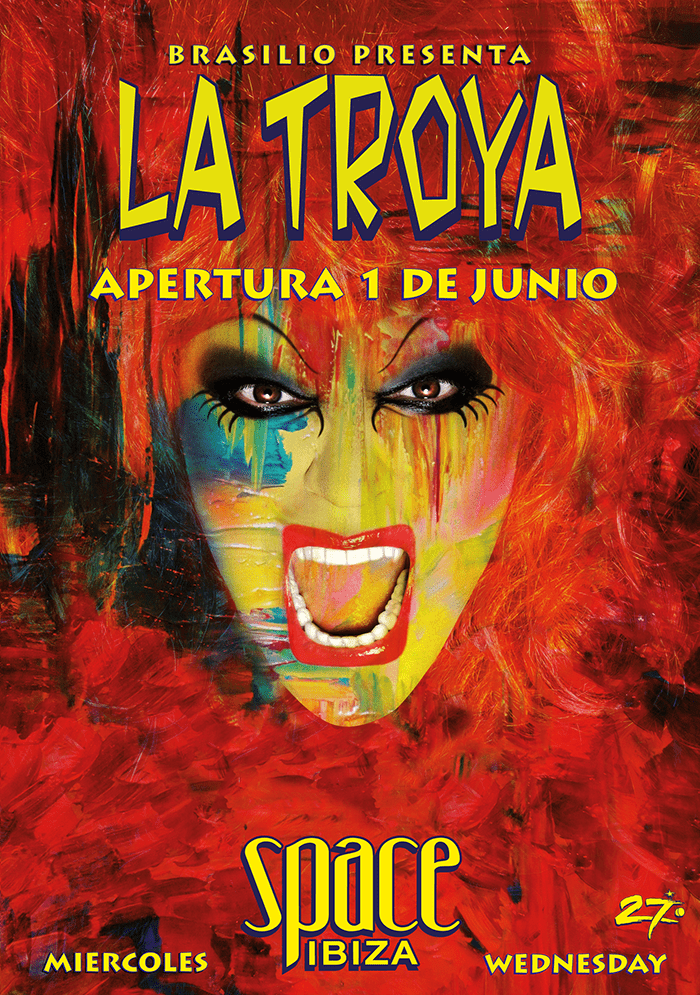 Brasilio presents La Troya at Space Ibiza 2016
Who has not heard about La Troya? The explosive and legendary party by Brasilio de Oliveira. Undoubtedly, in Space Ibiza we are in luck this season, because Brasilio presenta La Troya comes back to our home.
The party is pure fun thanks to the enormous talent of its creator, Brasilio and his ability to entertain and surprise with extravagant and exclusive productions and with different themes at each session.
The 2016 season of Brasilio presenta La Troya at Space Ibiza will begin on June 1st, until September 28th. We have guaranteed fun… every Wednesday for 18 weeks. And this isn't all, because their resident DJs Oscar Colorado and Camilo Franco will be here spinning the best music. This is so great!
Space Ibiza and Brasilio presenta La Troya are an awesome combination where the dance floor becomes, session after session, a transgressive explosion: joy and madness. If you are coming, it means that you are revealing your wild side. Don't resist! Because this is the best polysexual party in the entire island.
Now you know, you have a date every Wednesday at Space Ibiza with Brasilio presenta La Troya. Don't miss this opportunity and join the craziest party of Ibiza, the party of the Ibiza people, the party where it's impossible to not have fun.

Tickets available here.