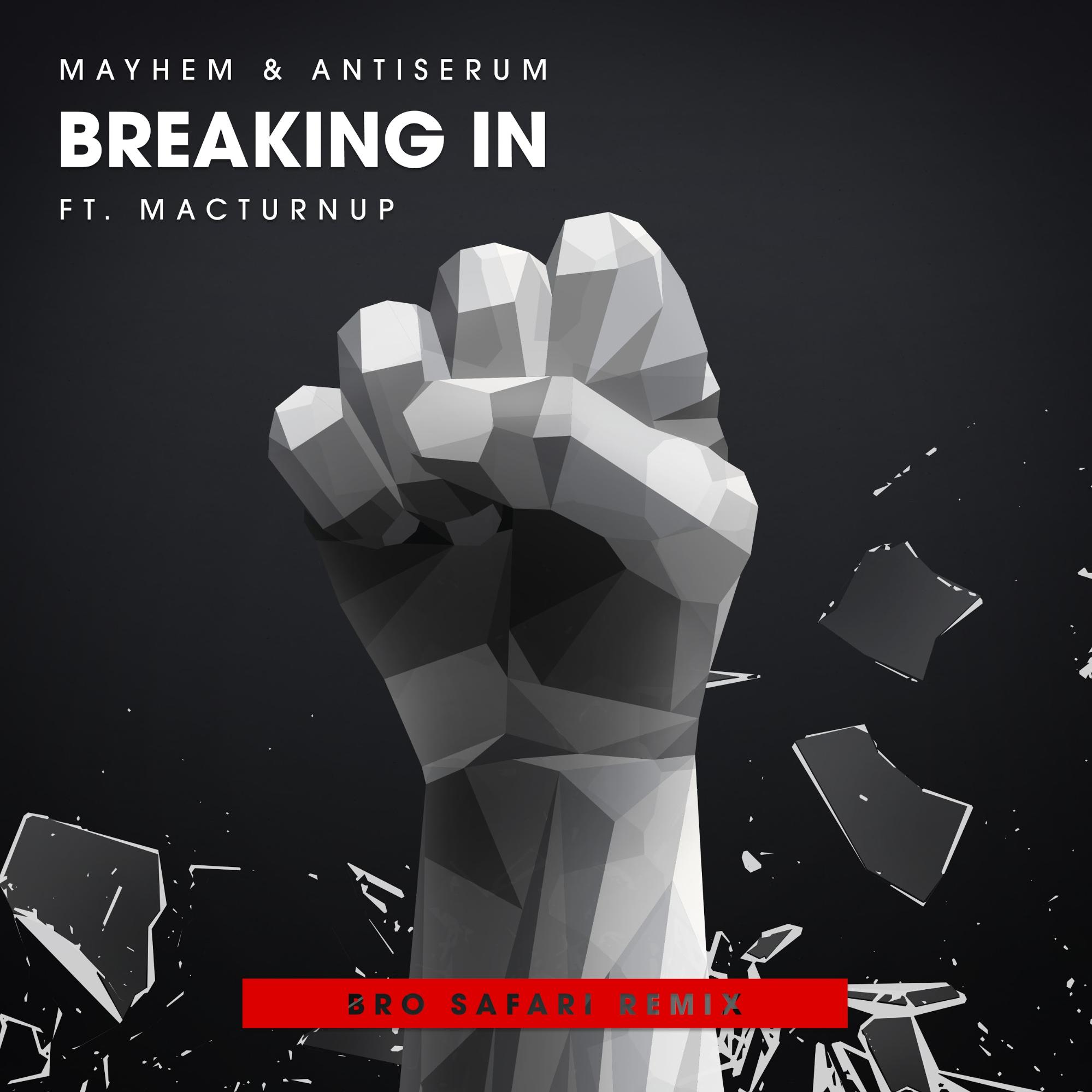 Mayhem x Antiserum - Breaking In ft. MACTurnUp (Bro Safari Remix)
Bro Safari is building hype for his forthcoming single being released next Friday by offering up a free download of his Mayhem & Antiserum "Breakin In" remix.
The American trap purveyor reworks "Breaking In" into a pulverizing frenzy, laying rapper MACTurnUp aggressive rhymes over varying bass patterns and wubby synths.
In addition to an upcoming EP including an anticipated collaboration with Dillon Francis, Bro Safari is currently on his 'Pretty Good Tour' with support from ETC! ETC!, Valentino Khan, and SMLE. The tour will hit 22 American cities through the end of October, including Los Angeles for Nocturnal Wonderland and Chicago for Freaky Deaky.