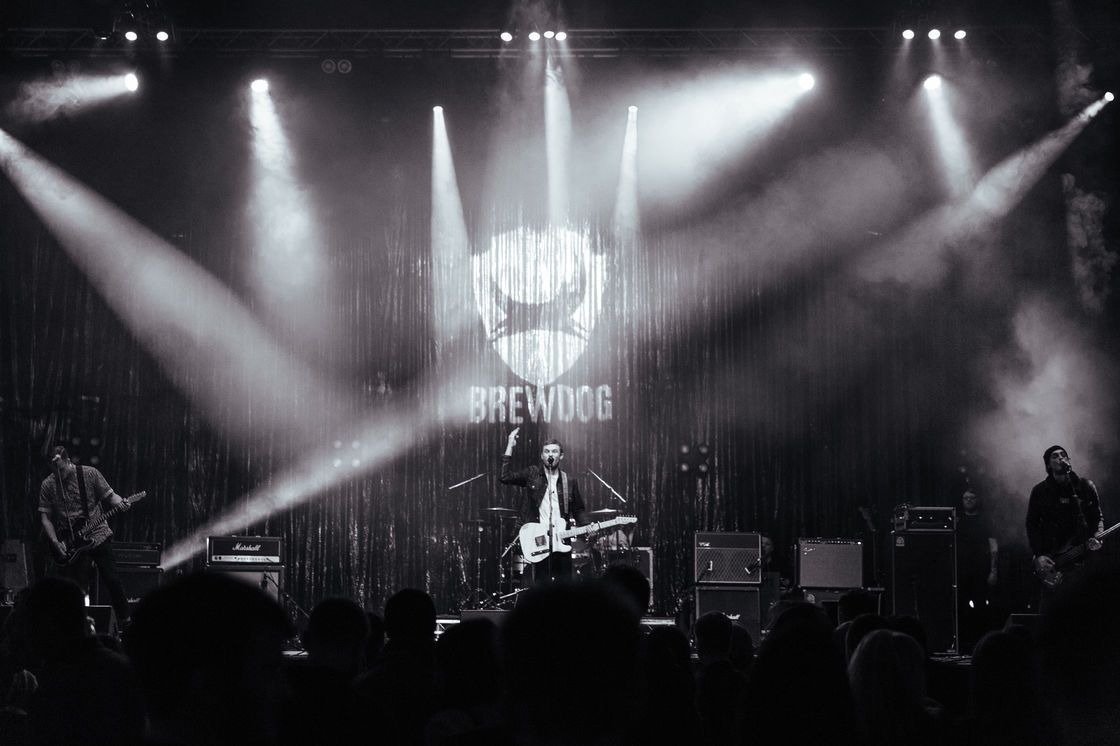 BrewDog's festival creates Metro Mayhem in London
Everything Everything and Frank Carter and The Rattlesnakes are set to headline Metro Mayhem, Scottish brewery, BrewDog's first London-based beer festival.
Metro Mayhem takes place on Saturday, 10th November 2018 at The Copper Box Arena in East London. The event promises to be a riotous celebration of great craft beer from 17 world-renowned breweries, food and live music.
Hi-res images to accompany this story are available on the BrewDog Press Hub: https://www.brewdog.com/lowdown/press-hub/metro-mayhem
Inspired by BrewDog's legendary Annual General Mayhem (AGM) in Aberdeen, tickets for Metro Mayhem were initially made available to its 90,000 Equity Punks who have invested in the brewery.
Following overwhelming demand, the brewery has now made tickets available to the public. Costing £17.50, tickets to Metro Mayhem can be purchased HERE.
Doors will open at 2pm at The Copper Box Arena, in Stratford, East London, and beer fans can enjoy up to 9 hours of beers, food and music before doors close at 11pm.
BrewDog also recently announced it would be offering free tickets to those who work in the beer industry, as well as two free beers to try.
The Scottish brewer will be showcasing its range of beers, including unveiling new beers from its sour beer facility, Overworks.
Beyond the craft beer offering, BrewDog's backed brands Hawkes Cider and LoneWolf Spirits will also be putting in an appearance.
The line-up includes a further 17 breweries from around the world who will be running bars, and hosting exclusive panels and tastings. The brewery list includes:

Wylam Brewery (Tyne & Wear, UK)
Siren Craft Brew (Berkshire, UK)
Dark Horse Brewing Co (Michigan, USA)
Jolly Pumpkin (Michigan, USA)
18th Street Brewery (Indiana, USA)
Bearded Iris Brewing (Tennessee, USA)
Fat Head's Brewery (Ohio, USA)
Hill Farmstead Brewery (Vermont, USA)
Arizona Wilderness Brewing Co (Arizona, USA)
Wolf's Ridge Brewing (Ohio, USA)
Fierce Beer (Aberdeenshire, UK)
Buxton Brewery (Derbyshire, UK)
Verdant Brewing Co (Cornwall, UK)
Boxcar Brewery (London, UK)
Neon Raptor Brewing Co (Nottinghamshire, UK)
Burnt Mill Brewery (Suffolk, UK)
Dugges Bryggeri. (Gothenburg, Sweden)