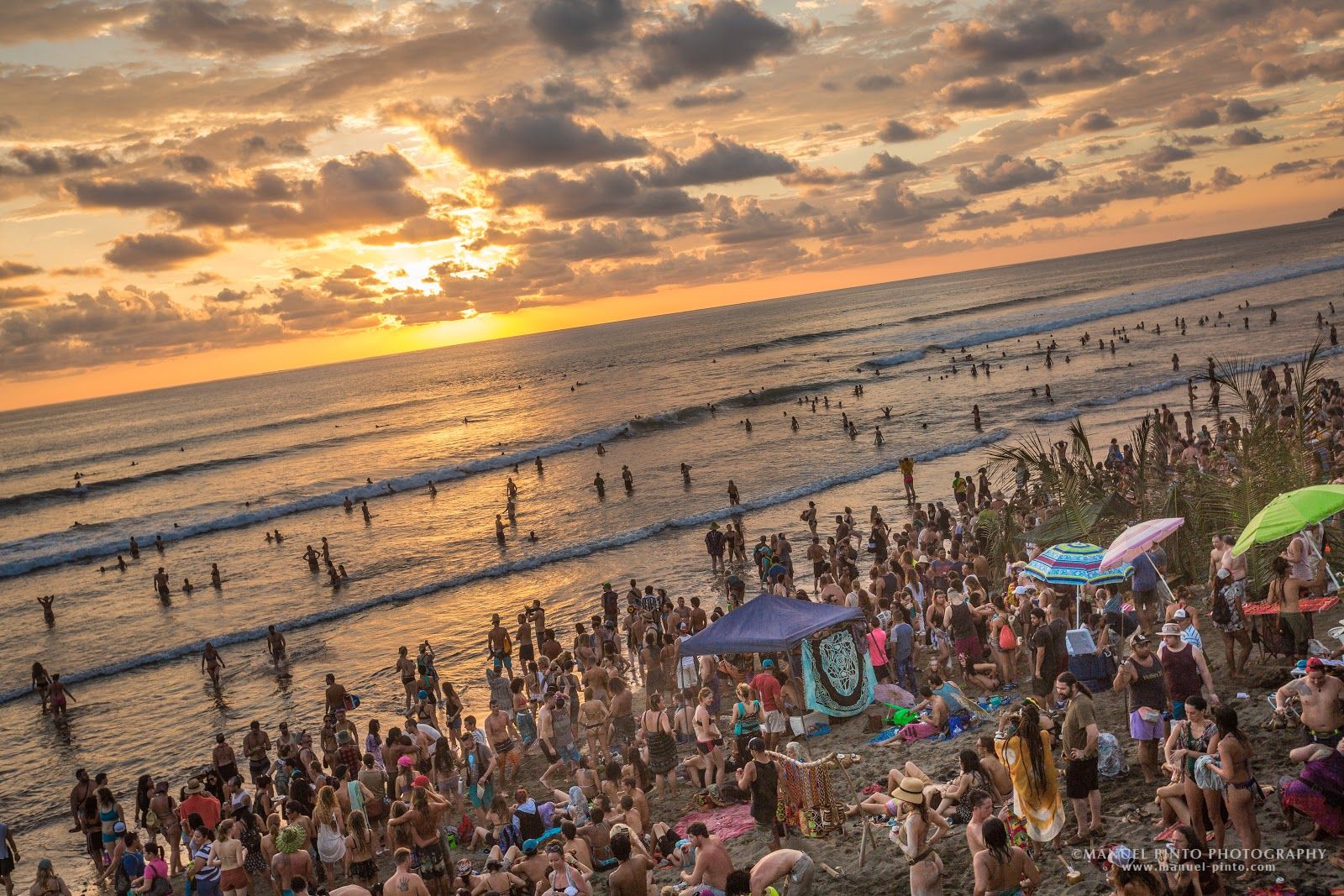 The World's Biggest Eco-friendly Festival Envision Announces Details For Its 9th Edition
The perennial permaculture and yoga event, Envision Festival, debuted their complete 2019 music lineup for the ninth edition of the 4-day adventure, held between February 28th and March 3rd, by the picturesque,Pacific shoreline in the heart of the Costa Rican jungle.
The announcement offers a glimpse into an evolution on the conventional music listening experience at the world's most eco-friendly festival. It also points to a deep-seeded mission to be a positive impact on the local community, through a shared tradition of upholding the finest sounds in Latin America alongside legendary international tastemakers of bass, house and techno.
Envision Festival's previously announced 2019 headliners are joined by big-bodied sounds like Too Many Zooz, Gone Gone Beyond, Fuerza Dread, among many more. Additions topping the bill include artists at the forefront of progressive awareness like Australia-born sacred bass virtuoso Deya Dova and the Boulder-based climate activist, Xiuhtezcatl. Several featured headliners are preparing once in a lifetime performances and never before experienced opportunities for fans to have a side-by-side experience with their most celebrated musical inspirations. Fan Favorite Random Rab performs for his 9th Envision Festival, following reforesting efforts as part of the yearly tree planting ceremony.
Hawaiian reggae rockstar, Trevor Hall, is slated to serve a soulful blend of roots and folk. Tycho is brewing up an infinite first ever performance and Grant 'GRiZ' Kwiecinski prepares a mythic 'Chasing the Golden Hour Set' on the Luna Stage fresh off his 'It Gets Better' video premiere. Both Tycho and GRiZ will offer two sets! Hailing from France, both CloZee and Viken Arman, will offer sultry shamanic bass music and distinct classical, jazz with ancient rhythms, respectively. For those with an affinity for the sounds of Burning Man, the Lapa Stage has more than a few special offerings this year. First, the Co-Founder of New York-based daybreaker party series, 'All Day I Dream', Lee Burridge, and the purveyor of silky savory, psychedelic house beats, Bedouin, will deliver tastes of the original deep playa sensation, Robot Heart. Then, Andin House producer, Nicola Cruz returns for his second year on the Lapa stage with a flavorful sound from Latin America's most visible art car – the Mayan Warrior.
Further distinguished from its contemporaries as a leader among environmentally focused events, Envision is half yoga retreat, half permaculture conference, wrapped in a world-class music festival. Set in a living, breathing jungle wonderland with three eco-kindly designed, dance music stages: Sol, Luna and Lapa. As internationally celebrated emblems of Envision's spirit, each stage features a highly curated lineup and dazzling aesthetic personality complete with flame throwing towers, projection mapped facades and top-shelf audio technology from Audiowaska.
"Coming into our 9th edition, we really wanted to step up our game. We created a diverse and extremely strong gathering of well-established international artists and local emerging talents. Without a shadow of a doubt, we are proud to announce the best lineup in the history of Envision!" Josh Wendel, Envision Festival Founder said of the announcement. "The creative and conceptual process behind our stages is another core element of our production and identity. We create a 360-degree sensorial experience not only through high-class music, but also intricate visuals and captivating performances. The unbreakable bond between some of the most talented wood-crafters and local bamboo builders is reflected in all our creations, and we're honored to share the love and the care behind our designs. Each stage will be an entirely new build this year, and we can't wait to share them with you!"