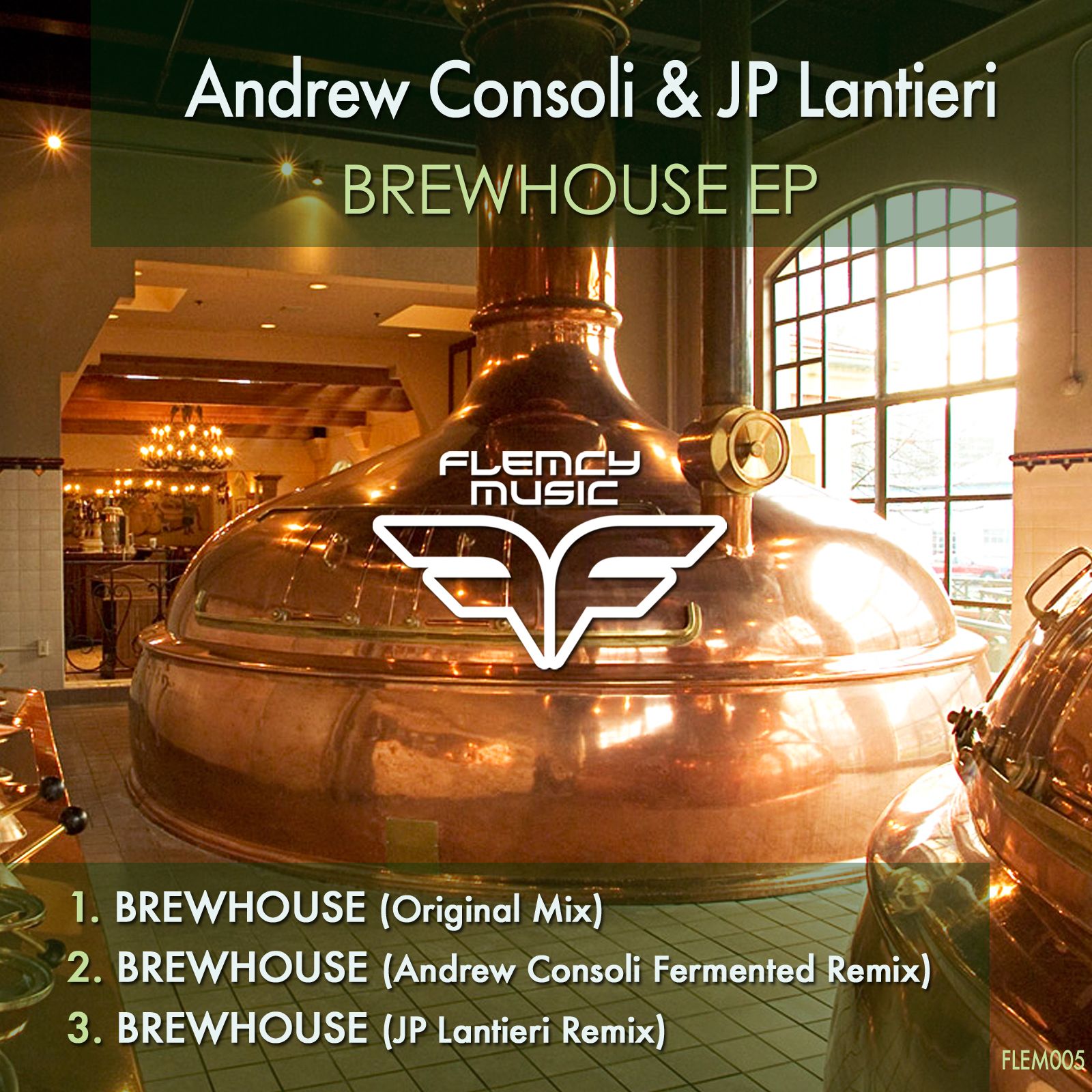 Andrew Consoli & JP Lantieri - Brewhouse EP
Flemcy Music's second release of 2016 comes in the form of Andrew Consoli & JP Lantieri's newest collaborative effort 'Brewhouse EP'. Finding time for the studio between a hectic DJing schedule, Sicilian born DJ and BeatCamp founder Andrew Consoli has teamed up with London based JP Lantieri to produce this Dark Progressive masterpiece of an EP that has hit the shelves on the 24th of February, 2016.
Andrew Consoli is no stranger to the studio. With releases on respected labels such as StoneBridge's Stoney Boy Music, Cosmopolitan Flavour, Dominium Recordings, and gaining support from international stars such as Joachim Garraud, Paco Osuna and Markus Schulz he has certainly become one of the most sought-after figures in Dance music. As well as touring around Europe, Andrew hosts his own radio show 'Around The World' which is broadcasted on 40 radio stations across 15 countries worldwide.
On the other hand, veteran DJ and Producer JP Lantieri has recently relocated from Malaysia to London and the results have been astronomical, nailing down gigs at some of the world's biggest superclubs including Ministry of Sound and Egg. The winner of the 2012 Gold VIMA Award for the Best Electro/Dance Act has been extensively touring Asia, landing residencies at some of the region's most prestigious venues including Neo and Skybar in Malaysia, Azzura in Singapore and Full Moon Party in Thailand. Time in the studio results in some of the scene's biggest Progressive monsters and releases on recognised labels like: Magic Island Deep and Arviebeats Records.
'Brewhouse EP' is the result of these two talented producers time in the studio together. The original mix is full of lush pads, dark simplest drums and perfectly crafted melodies making this Electro influenced Progressive House record perfect for those dark, intimate club nights. Andrew Consoli and JP Lantieri have also taken up the remixing reigns and produced two stunning remixes of the 'Brewhouse'. JP Lantieri has taken a tougher approach to his remix compared to Andrew Consolli's mellow style to his mix. These three perfectly crafted mixes are certain to fly off the shelves when they are released and be a must in every DJ's record box.
JP Lantieri makes his return to Flemcy Music who have been tasked with the job of releasing this colossal EP. After the success of JP Lantieri's release 'Stellar' on the imprint, it was only natural that the EP would be signed to the London based brand. Andrew Consoli's debut on the label see's him join a roster amongst other important names like: Mystik Vybe, JunoJuno and Jay Maguire, with this highly anticipated EP set to make waves in the world of Progressive House.
Check Out 'Brewhouse EP' here
https://soundcloud.com/flemcymusic/sets/andrew-consoli-jp-lantieri
Available on Beatport
http://pro.beatport.com/release/brewhouse/1703392
JP Lantieri Online
http://www.jplantieri.com
https://www.facebook.com/jplantieri
https://soundcloud.com/jplantieri
Andrew Consoli Online
http://www.andrewconsoli.com
https://www.facebook.com/djandrewconsoli
https://twitter.com/djandrewconsoli
https://soundcloud.com/djandrewconsoli
Flemcy Music Online
http://flemcymusic.com
https://www.facebook.com/flemcymusic
https://twitter.com/flemcymusic
https://soundcloud.com/flemcymusi