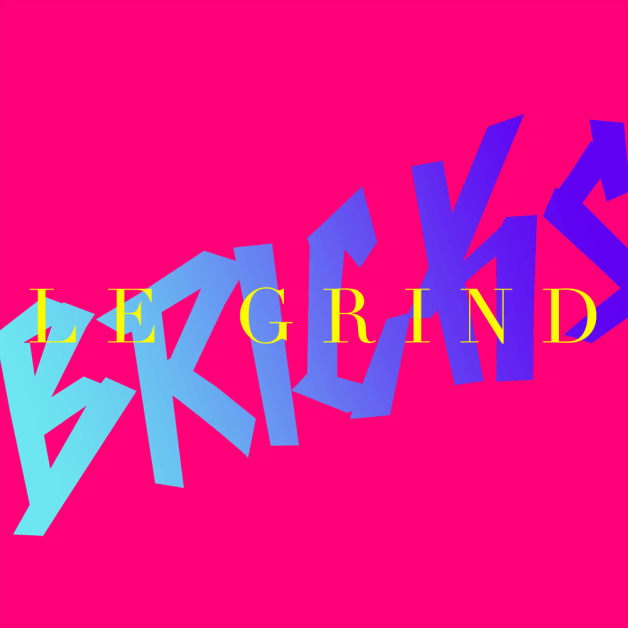 Le Grind - Bricks (She Got Balls Mix)
"Success is just a muscle, so drop and give me twenty." Ain't that the truth. Le Grind are back with an aspirational dance anthem that picks you up off the floor and pushes you back into the ring. "Nothing comes from nothing", so you'd better go work for it!
Bricks is the follow up to the critically acclaimed Pillow Talk, a song the Guardian called the "most infectious dance track ever" and which received radio support from BBC6 Music, Kiss FM and Gaydio.
Inspired by the sounds of the underground Ballroom scene in late 1980's NYC and films such as Paris Is Burning and more recently KIKI, Bricks is decorated in horn stabs, Chicago house pianos and 808 claps. Each lyric is delivered with a sassy snap, urging the apathetic Millennial to get off their butt and go work for it, "if you don't break a sweat you've not earned it". Reyna Lauren's commanding vocal throws you up against the wall like Chaka Khan and Gwen Guthrie have just tag teamed your ass, whilst a pounding electronic kick drum nails the track firmly to any dance floor or runway.
Le Grind also now present a new remix of the track which comes with its own video, a montage of clips taken from Paris Is Burning. "Glamorous, playful, empowering, fierce and full of life – we've been fascinated with the Vogue Ballroom scene ever since first seeing the documentary Paris Is Burning" say Le Grind. The Ballroom scene was a gay subculture that erupted in NYC in the late 80s. It gave those outcast from society a safe place to socialise, dance, compete and play with gender. Originally popularised by Madonna's song, Vogue back in the 1990s, the scene today is still defiantly active and stronger than ever, especially in London.
Bricks (She Got Balls Mix) is their homage to the scene, it's characters and the music.
Le Grind are Reyna Lauren (vocals), Gareth (songwriting / instrumentation / production) and Boo (drums / production). Formed on the sticky dance floor of a nightclub in Queens, NY. London based friends Gareth and Boo met native New Yorker Reyna Lauren whilst collectively singing along to a Prince track. Quickly becoming friends the trio recorded their debut underground club track I Was There (Where Were You?). The track received glowing press from the likes of MTV and Popjustice and the promo even featured a cameo by Marc Almond.
http://legrind.co.uk
https://www.facebook.com/legrind/
https://www.instagram.com/yeahlegrind/