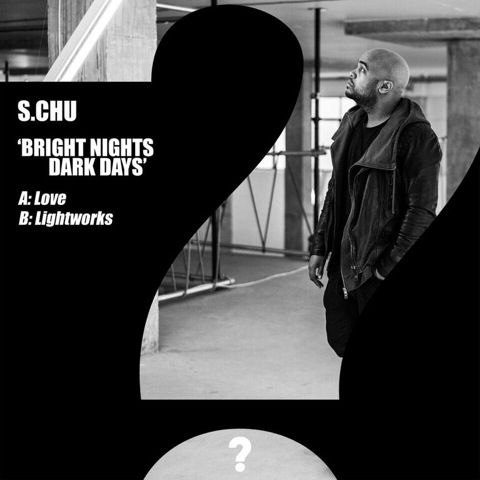 S.Chu - Bright Nights, Dark Days
Making his debut on Clueless, London producer, S.Chu delivers two jacking club jams full of heavy basslines and addictive vocal cut-ups, marking his territory as one of the ones to watch for 2016. Bright Nights, Dark Days consists of 'Love', a groove filled masterpiece with tight beats and static filled bass stabs, topped with chunky cowbells throughout, and 'Lightworks', another bass heavy number with melodic breaks and punchy drum kicks that compliment it's A-side counterpart.
Racking up an impressive amount of support from the cream of the crop, high calibre collaborations and quality productions that have spawned respectful recognition, S.Chu has had a career journey that defines versatility. With productions ranging from Kano & Mitchell Brothers to partnering up with garage legend, Wookie to form one half of 'Exemen' which saw remixes for Jessie J, Roll Deep and Funkystepz, it's not hard to see why. Having already toured with a large handful of high profile artists including The Streets, Professor Green, Example, and Calvin Harris, S.Chu has now put his solo material at the frontline, debuting on Defected with 'Oh My' in 2013 and more recently, 'Feel Good' on Roger Sanchez's Undr The Radr imprint.
With a musical style that combines inspiration from all over, a fusion if you like of Hip Hop, Soul and Electronic, it's safe to say that S.Chu is happily on his way to becoming a household name, his EP on Clueless another reason to keep an eye out.
Bright Nights, Dark Days drops 19th February on Clueless.
https://www.facebook.com/schulive
https://soundcloud.com/schulive
http://www.clueless-music.com