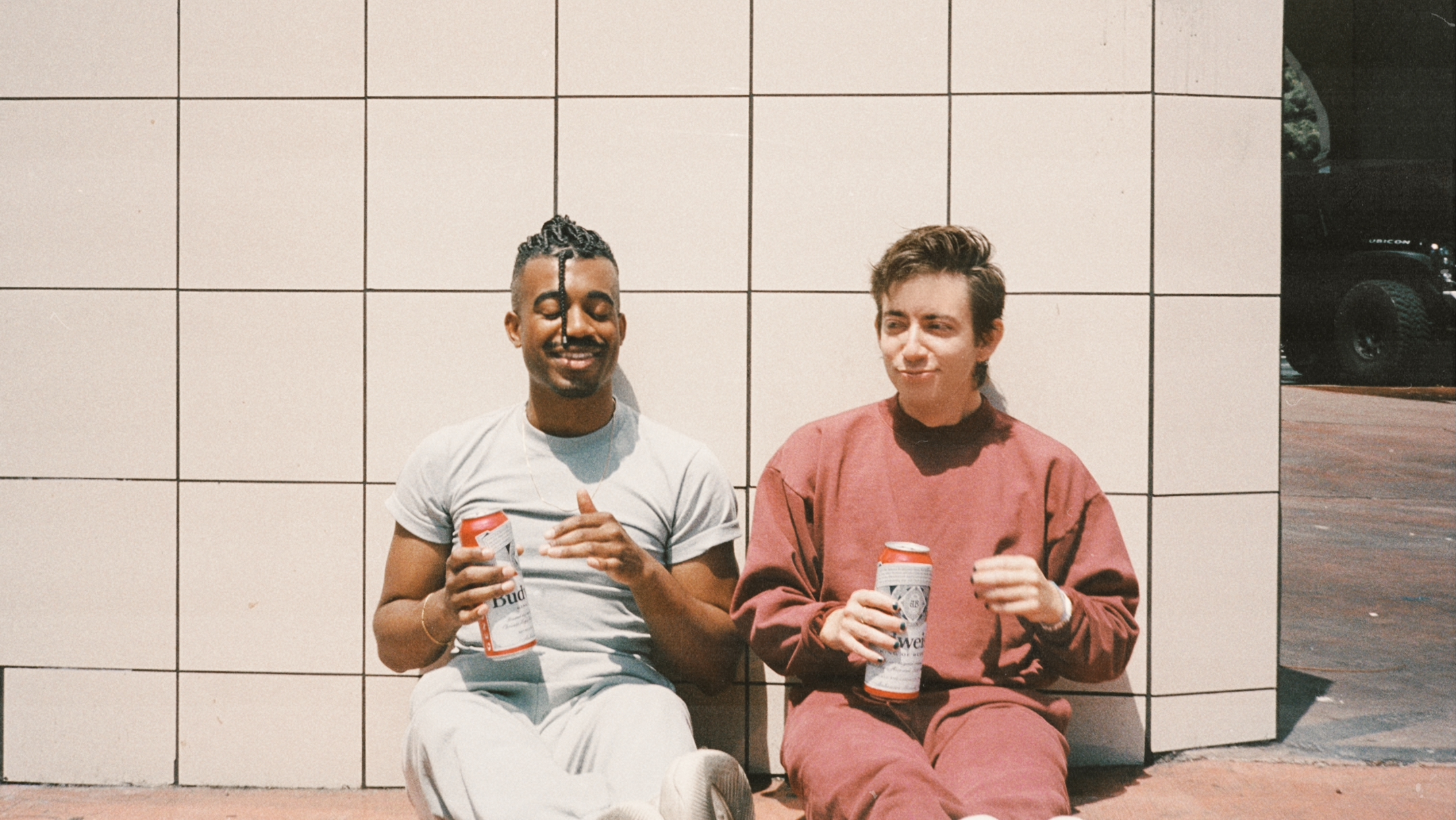 Bronze Avery and Kevin McHale Team Up In Break-Up Bop "Happy With Nothing"
Emerging multi-talented music artist Bronze Avery releases his new single "Happy WIth Nothing" featuring singer/actor Kevin McHale. The uplifting pop track is about looking on the bright side of a rough break-up. 
Written by Bronze Avery himself, "Happy With Nothing" describes the final stop on the journey one goes through after a break-up — the euphoric feeling you have when you are at peace with the relationship ending. Speaking on the track, Bronze states "I wrote Happy With Nothing in a stream of consciousness — Happy With Nothing is a positive outlook on the worst kind of breakup. It's when you finally find a place of peace and are ready to move on from an unfulfilling situation." 
The track, which features actor Kevin McHale from popular TV shows like Glee, X-Factor, and Elite, was a perfect collaboration between him and Bronze. "It's an honor to work with Kevin who's been an inspiration to me for years and also someone I can call a friend. I usually tend to collaborate with people I have some type of relationship with beforehand and once we work together, it creates such a unique bond shared through music."
Speaking further, he comments on asking Kevin to be featured on the track. "Once it was finished, I immediately knew I wanted a feature on it. Justin Gilbert, the photographer, actually gave me the idea to ask Kevin. Kevin was totally obsessed with the song and sent over some iconic vocals. Once I heard his voice on it, I knew the song was going to really touch a lot of people while making them dance."
When asked about the process behind making the song, Bronze says "The song was written by me and produced by Dave Schaemen. I love working with Dave because he respects me not only as an artist and songwriter, but also as a producer. I'm able to bounce off sound ideas and switch places with him at the computer to help craft something we both really love. After finding the foundation of the track, I wrote the song as a heavy stream of consciousness. I didn't even really know what I was saying and it wasn't written in the typical commercial pop structure, but it just felt right."
Bronze Avery is the soundtrack to a daydream. With features in Billboard, Paper Magazine, Buzzfeed, and MTV, Bronze pulls inspiration from retro grooves and fuses them with modern vocal production to create a unique sound made for movement. As a proud member of the queer community, Bronze uses his voice to change the sexual perspective in mainstream music while constantly uplifting art from commonly marginalized groups. Bronze's goal is to be a prominent force in the music industry that abandons the usual stereotypes that have been placed to hold queer people of color back for years as well as be a guiding light of inspiration for other queer people to live their truth in a mainstream setting.