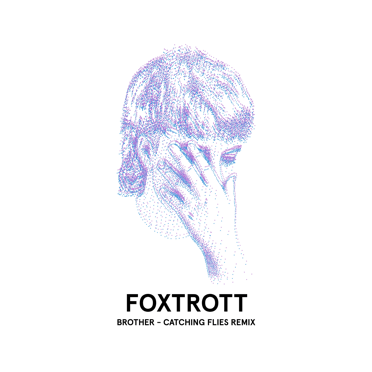 FOXTROTT - Brother (Catching Flies Remix)
FOXTROTT has shared a Catching Flies' remix of her infectious single 'Brother' via Clash. The remix comes off the back of a whirlwind year for FOXTROTT, with the artist's debut album 'A Taller Us' receiving wide critical acclaim, leading to the album being nominated for a Polaris Prize.

Catching Flies' remix captures a plaintive feeling within the track, set to inventive percussive beats and Marie-Hélène Delorme's distinctive vocals soaring above processed instruments.

Quirky, catchy and highly original – collaborator Catching Flies said of the collaboration: "I was really excited to remix this when I heard the original because of the textures and tones of Foxtrott's humming and vocal stabs on the track. There were loads of layers of this and they were real fun to play around with…so that was my starting point. I wanted to bring the tempo down and change the mood – re-contextualise 'Brother' in a more wistful, more melancholic place.'

FOXTROTT is the sole musical domain of one Marie-Hélène Delorme – a self-taught singer, songwriter, producer and beat-maker from French-speaking Montreal. Originally releasing remixes and supplying beats for other local talents, she broke cover as FOXTROTT with her 2012 debut, 'Shields', an emotionally arresting three-track EP. "I was making a lot of beats and stuff, but I needed to express something deeper' she says of FOXTROTT's early gestation.

Profile shows like those at Pop Montreal and M For Montreal followed in 2013, and in their wake came attention from Noisey, NME, Elle, Brooklyn Vegan and Line of Best Fit, all flagging FOXTROTT as One to Watch.