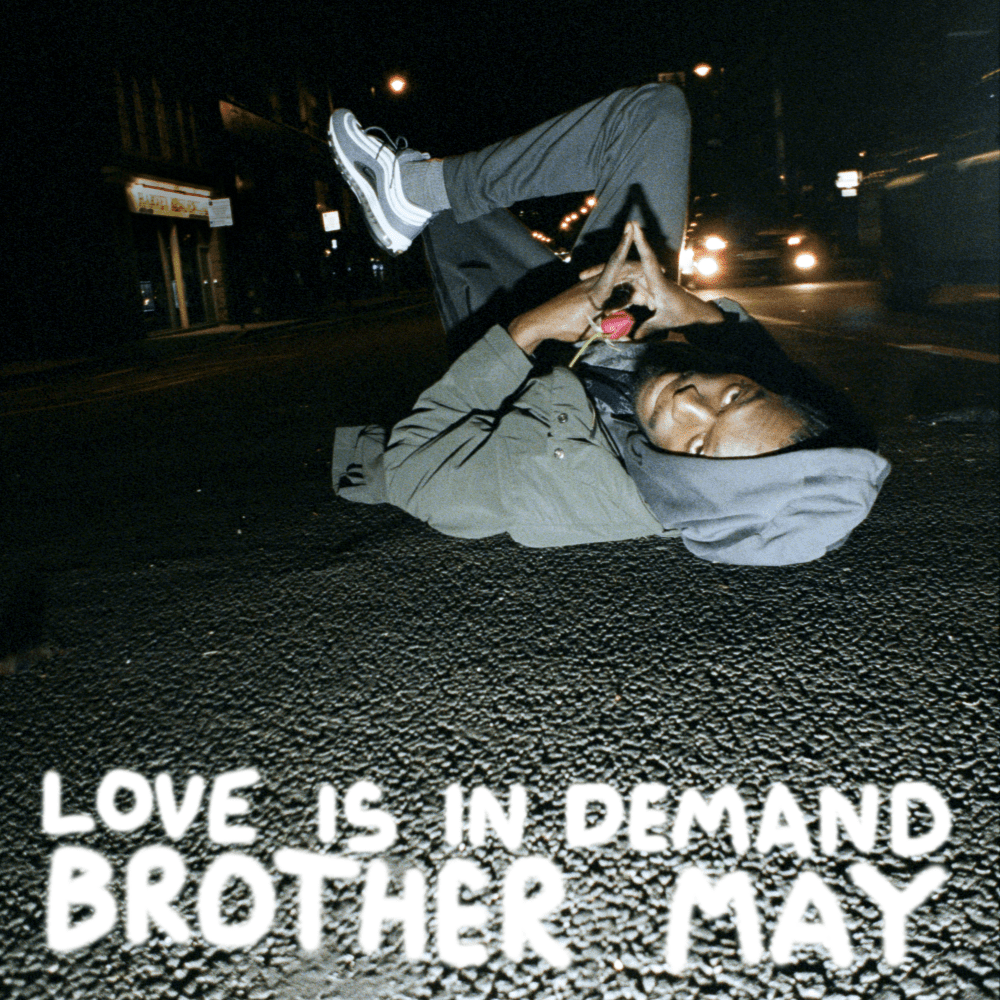 Brother May reveals new project 'Love is in Demand'
In a world of uncertainty, Brother May explores the answers over a magnificently smooth, and fabulously pop single 'W84U' taken from forthcoming EP 'Love is in Demand'.
Since releasing his critically acclaimed lopsided, leftfield 'Aura Type Orange' album last year, and his influential 'Chopped & Screwed Mixtape' with innovative and experimental producer Mica Levi (Micachu & the Shapes), Brother May has produced a 4 track EP to signify a sign of the times that 'Love is in Demand'.
Produced by Rudi Zygadlo, the EP is a mesmerising, electrifying and distinctive release that reflects on love in every aspect, from love of music, friendship, and falling out of love. 'W84U' is the lead single from 'Love is in Demand', boasting 80's synths, it's a perfect ode to the funk era with a modern twist. Sonically floating between vitality and tranquillity as the verse's and hooks intertwine, Brother May reflects on this connection which now seems unrequited. Regardless of the current situation though, Brother May knows "patience is a virtue" and is set on pouring his heart out in aid to win his lover over. 
Dissecting the EP further, Brother May beautifully explores the concepts of affection and adoration all whilst clearly exhibiting his own development as a lyricist, producer and creative talent. The 4-track EP takes us through the motions of a turbulent connection, with 'Demanding Love' beginning the story of a relationship tainted with drama and obsession, but with a love and bond too strong to let go. On 'Fall Out', Brother May discloses his hopes for the future with a potential lover, and the extents he's willing to go to keep this love and relationship alive. But it seems he can't help but be aware of the huge impact that losing this friendship and love will have on him. 'Friendzone' acts as a confirmation that the relationship is in fact now over, as Brother May's fears have been confirmed. 
Having previously worked with a varied cast of sonic pioneers, from Joe Goddard of Hot Chip, to Kwes and Kate Tempest, he has also supported numerous visionary artists, accompanying Mount Kimbie at sold-out London dates. These endeavours have garnered support from publications such as The Fader, DAZED and Mixmag earning him accolades for his "grin inducing bars and a deadpan flow" and his "experimental rap with electric results". Also curating an enviable live presence, Brother May has worked with the Roundhouse and Barbican, performing at international festivals and raising £12k for the Hackney Winter Night Shelter with CURL, Jamie XX and Young Turks. Rounding together his experiences in his new EP, 'Love is in Demand' is a culmination of his journey with the bountiful originality and exploratory music revolution that is synonymous to Brother May.