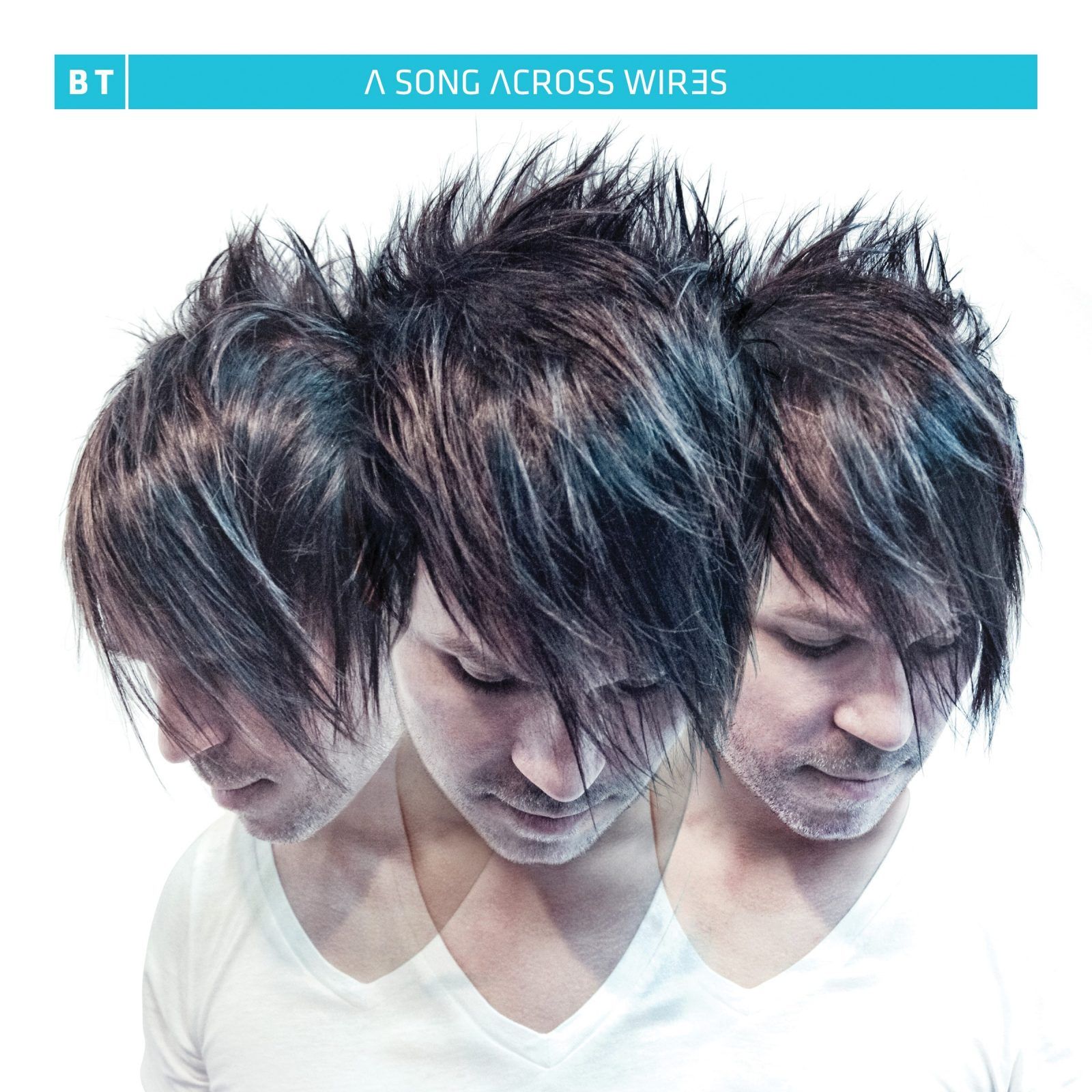 BT – A Song Across Wires
Brian Transeau: "When I'm making a record, it's like pointillism in art. Literally – it's dot by dot. Like a painter. I'm working on a monocular level."
The legacy of a production wizard. The understanding of electronic dance music and all of its options. 'A Song Across Wires' is BT's highly anticipated ninth studio album, and another highlight to admirers of the special spark that makes his sounds glow. Carrying 12 musical promises of the Grammy-nominated producer, including collaborations with tyDi, Adam K, Aqualung, Tritonal, JES and more, this is the future sound of 2013.
The official follow-up of the critically acclaimed 'If The Stars Are Eternal So Are You And I' and Grammy-nominated 'These Hopeful Machines', is an album that reconfirms Brian Transeau's status as one of the most cutting edge artists both in and outside the EDM array. BT has left an indelible mark on electronic music and the technology and techniques that make it possible. The architect behind classics such as 'Flaming June', 'Every Other Way' and 'Love Comes Again', is the creator of the legendary Stutter Edit and has worked with the likes of Madonna, Britney Spears, Tori Amos, David Bowie, Tiësto, Armin van Buuren, Paul van Dyk, Peter Gabriel and many more. It's impossible to frame his experimental and genre-bending sounds, making 'A Song Across Wires' a real flight of the imagination.
'A Song Across Wires' is the accumulation of over 20 years of pioneering music and innovation in the dance music scene. Recognized as the godfather of trance and progressive house, this album is a return to his roots in many ways. From the intriguing soundscapes of 'Skylarking' and 'Vervoeren' to the vocal smashes of 'Must Be The Love', 'Stem My Tide', 'Surrounded' and much, much more. 'A Song Across Wires' is BT fulfilling his art.
Tracklisting:
1 – BT – Skylarking
2 – BT & JES – Letting Go
3 – BT & Adam K – Tomahawk
4 – BT & Bada – City Life
5 – BT, tyDi & Tania Zygar – Stem The Tides
6 – BT, tyDi & JES – Tonight
7 – BT, Stefan Dabruck & Christian Burns – Love Devine
8 – BT & Aqualung – Surrounded
9 – BT – Veroeren
10 – BT, Tritonal & Emma Hewitt – Calling Your Name
11 – Arty, Nadia Ali & BT – Must Be The Love
12 – BT & Senadee – Lifeline

Release date: August 16th 2013
Label: Armada Music
Pre-order from iTunes: http://bit.ly/13T1m3I

www.btmusic.com
www.facebook.com/bt
www.twitter.com/bt
www.soundcloud.com/bt
www.youtube.com/user/TheBTchannel