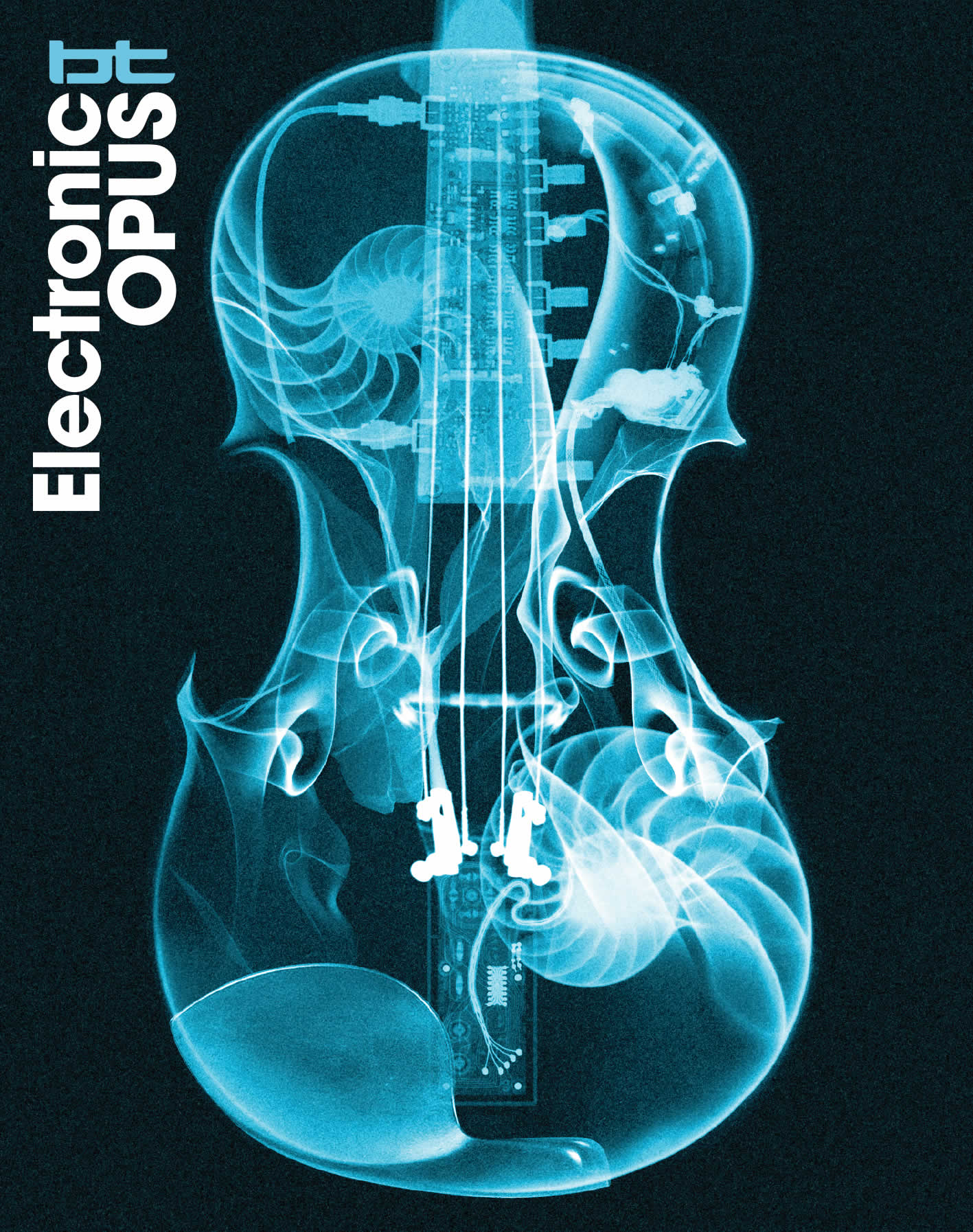 BT's Electronic Opus Comes to Pure Audio Blu-Ray to Captivate Listeners in Auro-3D's Immersive Audio…
Trance Pioneer's Latest Entry Sees Re-release in 3D Audio to Give Fans an Immersive Dance and Orchestral Experience
A few days ago, composer and trance music pioneer BT, announced the Pure Audio Blu-Ray release of his critically acclaimed 2015 album, Electronic Opus, natively mixed in the Auro-3D immersive sound format. This release using Auro's technology marks an exciting shift from the album's standard two-dimensional stereo mix into a true three-dimensional immersive listening experience.
Electronic Opus combines timeless dance music and film compositions from BT's catalogue with unique orchestral arrangements throughout the length of its track list, making the addition of a 9.1 Auro-3D transcendent in elevating the album's impressiveness for listeners. Auro's format transforms traditional audio through the addition of a key height layer that dramatically impacts clarity and draws out every nuance of a recording to create a fully immersive acoustic environment that envelops the listener from every direction. Electronic Opus contains some of electronic musics most seminal and celebrated anthems, including classics such as "Flaming June," "Satellite," and the theme music from the acclaimed Oscar winning motion picture, "Monster."
"As a producer-engineer and professional musician, I truly admire the fantastic way BT used the Auro-3D format to create so much more transparency in his arrangement of electronic sounds and orchestral music in Electronic Opus. It really gives rise to a much richer and much more emotionally poignant musical experience," says Wilfried Van Baelen, inventor of the Auro-3D format and CEO Auro Technologies. "It was a real privilege to work with BT and his team on revitalizing the record. He's an icon that's effectively blazed the trail for the EDM industry as we know it today, and this project symbolizes a bold and experimental entry in an already triumphant discography."
Before bringing Auro Technologies into the mix, BT's Electronic Opus began as a Kickstarter project in 2014 sparked by a collaboration between the artist and renowned video game composer Tommy Tallarico. The campaign saw resounding success as thousands of fans rallied to pledge over $250,000 to the then fledgling production, allowing BT to bring the album to life, recording alongside a full symphony orchestra in Prague.
The Auro-3D mix – by BT and Daniel Shores – was created at the Sono Luminus studio facility in Boyce, VA. This marks the 7th release Sono Luminus has produced that integrates Auro-3D.
"I could not have asked for a more professional and involved crew of engineers and technologists," says BT. "Auro Technologies laid the foundation for groundbreaking new way of experiencing audio, and as a musician who depends on the intricacies of sound as a medium for art, there is no better partner in the industry more equipped to help us shatter the conventions of audio delivery. Electronic Opus began as a marriage of music and technology, and the Auro-3D format helped us continue that path of innovation unhindered.
Founded in 2010, Auro Technologies provides 3D audio solutions to a variety of other cross-market verticals such as, Digital Cinema, Home Cinema, Mobile, Gaming and Automotive markets. To learn more about Auro Technologies, please visit www.auro-technologies.com.
The Pure Audio Blu-Ray (and a good old-fashioned Compact Disc) release of BT's Electronic Opus are available for purchase on Amazon and FineNight via Black Hole Recordings: https://bt.choons.at/electronicopus
About Auro Technologies
Auro Technologies is a spin-off of the privately owned Galaxy Studios Group, renowned worldwide for its state-of-the-art leadership in audio innovation for music and sound for film. After 150 years of evolution in sound recording and reproduction, Wilfried Van Baelen (CEO Auro Technologies and Galaxy Studios) revolutionized sound by bringing "Immersive Sound" (Sound in 3D) as an end-to-end solution for all markets with his Auro-3D® format. The addition of the missing and final dimension in sound ("Height") combined with Auro-3D's groundbreaking technologies provides a natural immersive sound experience unlike anything you've heard before, creating a totally new emotional level of entertainment in music, movies, games, events etc.. The Auro-3D® Technology Suite offers easy-to-use and unprecedented levels of sound reproduction capabilities to the broadcast, digital cinema, home cinema, mobile, gaming, and automotive markets.