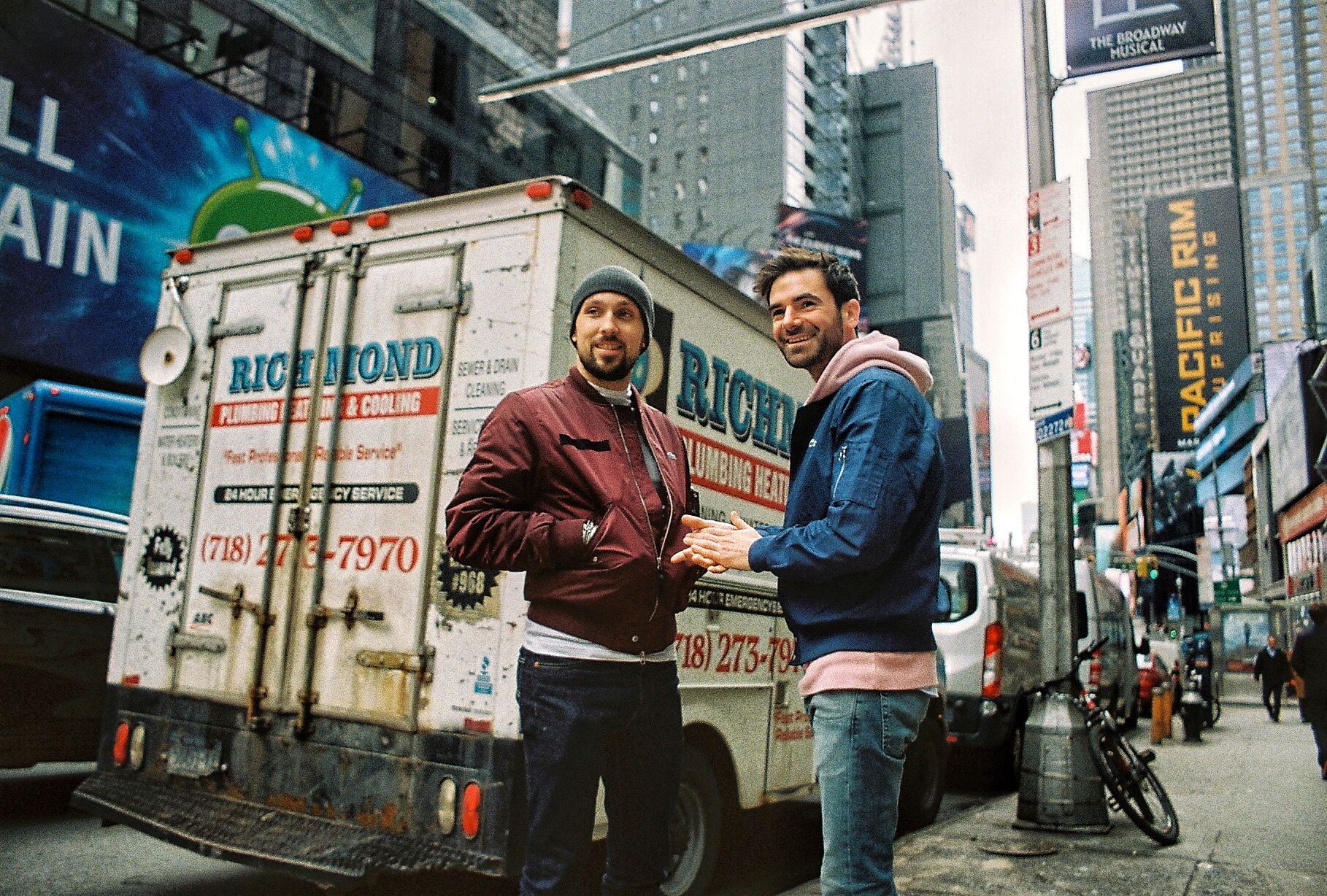 Synapson - Build Me Up
Synapson's 'Hide Away' caused a buzz in the UK with a massive dance anthem quality and instantly effortless French funk vibe combined with a suitably risqué video. The video featured a crazed girl making out with just about everyone in a neon drenched diner, including some mad pickle action. Now in the sequel video for the French duo's new single 'Build Me Up', we learn that the girl was in fact hallucinating and seeing her crush everywhere in the diner- the story continues.
'Build Me Up' fails to disappoint, keeping Hide Away's funky dancefloor vibes going with an infectious bass loaded backdrop that worms it's way into the ear, the type of banging track composition that garnered 'Hide Away' and other singles 'All The Way Down' and 'Souba' attention from the likes of Clash, Complex, Magnetic Magazine, Data Transmission, Dancing Astronaut, Virgin Radio and many more.
'Build Me Up' is another exciting slice of Synapson's new album 'Super 8' (out now on Parlophone France) which is a wall to wall electro-pop masterpiece encompassing many tasty flavours from latin to street to retro. SUPER 8 brings the duo's French touch with an alluring international cast including Mai-Lan from the M83 's fame, Australia's Holly (from Archive), UK's Kaleem Taylor and L Marshall, Idyllwild (CA)'s Casey Abrams, Miami-born, Paris-based rapper Beat Assailant, Jamaica-born, South East London-based Taneisha Jackson, French fellows Tim Dup, Tessa B. and Blasé (from Haute duo) and Senegalese singer/songwriter Lass among others.
Formed in 2009 Synapson are French multi-instrumentalists Alexandre Chiere (keyboards, saxophone, beats and vocals) and Paul Cucuron (drums, scratching, record production and mixing). The duo are best known for their remake of Burkinabé singer-songwriter and musician Victor Démé song "Djôn'maya" renamed "Djon maya maï". The single charted in France and Belgium, reaching number 12 on the SNEP French Singles Chart. The duo had a similar success with "All in You" featuring Anna Kova making it to number 10 on the French charts. Both hits feature on Synapson's previous album "Convergence" which sold over 130,000 copies and had over 100 million streams worldwide.