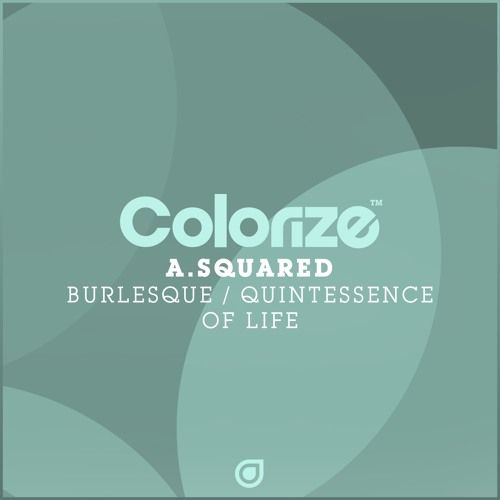 A.Squared - Burlesque / Quintessence Of Life
Egyptian production A.Squared outfit return to Colorize after their debut release saw one of the label's most streamed success stories in 'Overseas' – back with a new EP, A.Squared present 'Burlesque / Quintessence of Life'.
Kicking off with 'Burlesque', A.Squared's delectable, depth of sound makes a triumphant return alongside Temporarily Unknown. Subtly grooving whilst incorporating the duo's trademark flowing harmonies, 'Burlesque' delivers another bonafide A.Squared hit complete with emotive piano chords, rolling bass and spine-tingling vocal chops.
Tying off their new EP with 'Quintessence Of Life', A.Squared's atmospheric style is drawn out in full thanks to an enticing grand piano intro leading into an impressively instrument lead, almost orchestral build. Incorporating several instruments from violins to flutes, 'Quintessence Of Life' is a truly stunning display of A.Squared's unbridled musicality and offers an entirely fresh production to finish a stunningly complete EP.