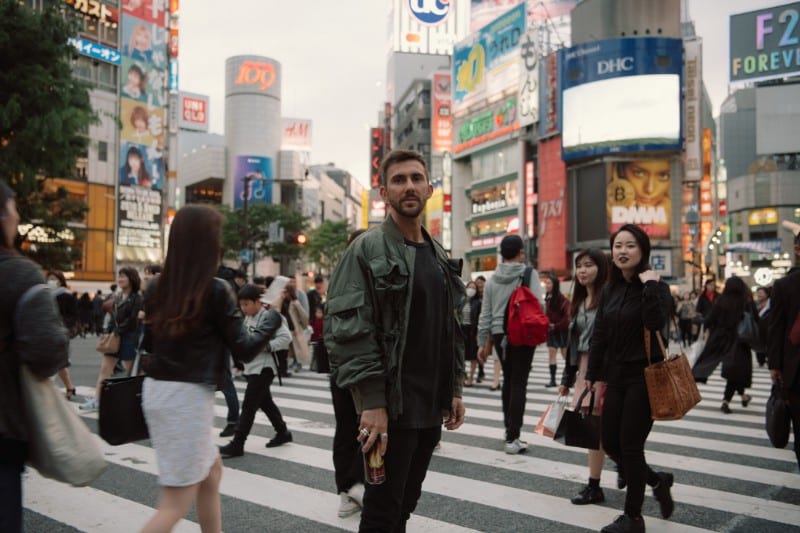 BURN Energy welcomes Hot Since 82
BURN Energy has announced that internationally renowned DJ, producer and label boss Hot Since 82 will become a brand ambassador for 2018. The partnership will see BURN support his latest 'Knee Deep in Japan' two-part video series as well as performances at BURN events throughout the summer.

HS82's worldwide recognition came with his acclaimed remix of Green Velvet's 'Bigger Than Prince'leading to the launch of 'Knee Deep…'; his record label, event brand and now video series.

BURN joined HS82 on his global adventures documented in the latest film, seeing him travel to Japan for shows at the famed Contact nightclub and spontaneous pop-up party high above the ShabuyaCrossing, as well as discovering the cultural delights Japan.. Knee Deep in Japan is the second of the 'Even Deeper' video series; 2017 saw HS82 explore the music, history and culture of Mexico.

After an incendiary debut year in Ibiza, Daley Padley aka Hot Since 82 has returned to the newly refurbished Pacha fora second season of his Labyrinth residency. Every Friday, taking control of the legendary club with a party that celebrates all things house music!

HS82 will also perform at BURN partnered events including Italy's legendary Kappa Futur Festival in July and Ibiza party cruise, The Ark in September.