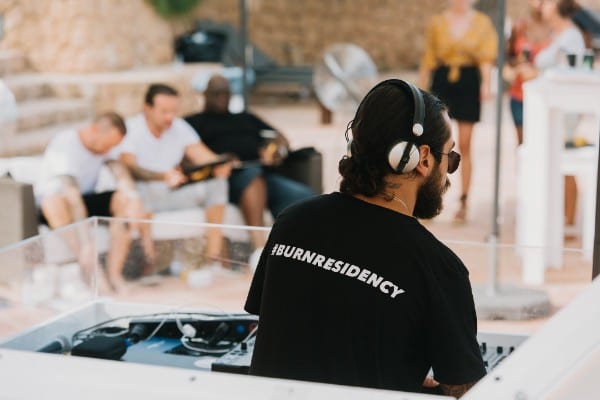 BURN Residency 2018: Applications Now Open!
The iconic BURN Residency has announced the opening of registration of the 2018 edition, with thousands of up-and-coming hopefuls looking to follow in the footsteps of 2017 winner Furkan Kurt. With applications closing on 20th March, the hopefuls from Russia, Turkey, Italy, Norway, Poland, Romania, Spain, Hungary, Brazil, and Sweden will all partake in the program to be crowned 2018's winner under the watchful eyes of a range of tutors, with past mentors including, Pete Tong, Luciano, Seth Troxler, and Loco Dice.
With 2018 marking the eighth year of the program, BURN Residency seeks out undiscovered DJ talent from across the globe. Hailed as the ultimate initiative in electronic music and geared towards breaking through next generation's beat makers, this scheme is the definitive opportunity for up-and-coming talent. Those finalists lucky enough to have their mix shortlisted get the opportunity to attend an extensive talent program – the details for this will be revealed in the coming months – and will have the chance to perform at iconic clubs during a 5 week residency in Ibiza. The winner will receive a prize of €100,000 to help carve out their career.
Rounding off its 2017 edition, BURN Residency ended last year's search for the best undiscovered DJ talent by crowning Turkey's Furkan Kurt as the latest winner. After completing a number of challenges and tasks, Furkan was selected from the final three DJs by a panel of mentors and industry leaders including Carl Cox, Pete Tong and Luciano.
Furkan impressed judges early on, delivering a great set during The Big BURN Istanbul festival, and has since earned weekly residencies in Klein, Lucca and Drone, as well as a monthly residency at Flamme in Istanbul.
Previous BURN Residency winners include Lollino, who has since signed to Ask My Management and has gone on to release a mix via Bedrock – John Digweed's label – as well as becoming a regular atHYTE, with Amnesia Ibiza adding him to their NYE festival alongside the likes of Loco Dice, Chris Liebing, Carl Cox, Richie Hawtin, Dubfire & more.
Having performed at Wet Open Air Festival with Dubfire, Ellen Allien, Fritz Kalkbrenner & Monika Kruse, Lollino has since launched a weekly radio show on Ibiza Sonica in conjunction with one of club culture's finest lifestyle & music brands 'People Like Us' as well as strategizing a new residency in Italy alongside Movement Turin @ Big Club (under the event name TrustMe).
Applications are now open. To apply and for the latest from BURN Residency, click through to the official website www.burn.com/promotions/burn-residency-2018.
BURN website: www.BURN.com