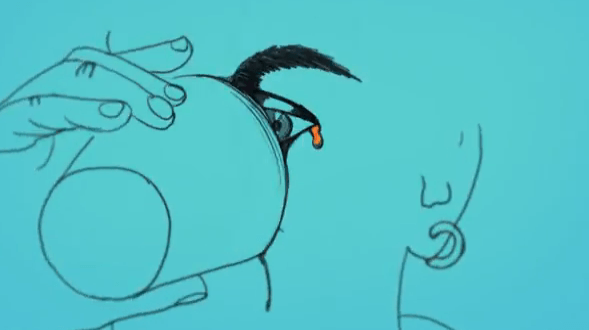 Burning House – Walking Into A Burning House
French imprint Naïve records present 'Walking Into A Burning House', the debut album by Burning House, AKA beat-maker extraordinaire Chief Xcel (from seminal hip hoppers Blackalicious) and keyboard wiz vocalist Hervé Salters (aka General Elektriks).
Created across Paris, Berlin and San Francisco, Burning House's first album is a radical and unprecedented collage of hip hop, funk, vocoders, squelchy vintage synths, disco-boogie and jazz. They are joined by fellow backing vocalists and instrumentalists on a selection of tracks, with lead vocal duties handled by Salters.
The distinctly superfly 'Turn Off The Robot' is a mutant funk Frankenstein constructed from the various severed limbs of Zapp and Roger, Funkadelic, Dan The Automator and Daft Punk.
The mechanized guitars and bouncy beats of 'Post Party Stress Disorder' is aimed strictly at the dancefloor, whilst 'Tokyo Airport' is string-driven disco-boogie with a sample-heavy beatmaker's sensibility.
'The Nightbird' takes a gang of children and delivers a gloriously uplifting slab of cut and paste, breakbeat fun, 'Emergency Exit' delves into bass-heavy, gnarly jazz funk and '28 Steps To…' transports you straight into the groovy, nostalgic action of a vintage espionage flick.
'Daydream Mama' sounds like the spirits of Curtis Mayfield and Grover Washington Junior haunting an MPC 500, whilst the killer beats of 'Rhythm In The Machine' could only have come from the experienced hand of one of Blackalicious.
One of the founding members of heralded San Francisco Bay Area Hip-Hop collective Quannum Projects (Blackalicious, DJ Shadow, Latyrx ), Xcel met Salters when the latter moved from his native Paris to San Fran in the early 2000s.
Quickly realizing that they both shared a common love for all things funky and irreverent (with both agreeing that when it comes to music, anything goes), The Chief would go on to invite Hervé and his vintage keys onto numerous tracks and projects, while Salters invited Xcel to guest on his first album as General Elektriks.
The Frenchman then joined Blackalicious live on keys in 2005 to tour their 'The Craft' album. The seeds for what would become Burning House were planted around that time. Things blossomed when Xcel joined Salters for a week in Paris, where much of the writing and producing groundwork was laid down. They reconvened a few months later, this time in Berlin where Hervé was residing, and finished the album. They weren't quite done with the country hopping though, and decided to head back to San Francisco to mix the record.
Switching gears effortlessly between dance-floor scorcher 'Post Party Stress Disorder', Boom Bap hard-hitter 'The Nightbird' and future jazz ballad 'Frozen Conversations', Xcel's beats and Salters' keys whip up a completely personal take on what the two believe modern music can be: a place over which creativity, freedom and fun reign.
Catch Burning House live in London at Cargo on October 15: http://www.2fortheroadproductions.com/event/burning-house/
www.soundcloud.com/burning-house-official
www.youtube.com/user/burninghousechannel
www.facebook.com/burninghouseofficial
www.naive.fr